Engineering

Managers
The Conference where

Leaders in Tech Meet
29 Feb & 1 March 2024
RAI Amsterdam
Tickets
What Engineers and Companies Can Do to Increase Social Impact

By Germán Bencci

What Engineers and Companies Can Do to Increase Social Impact.

Solving the mismatch in the IT-job market by looking different at Talent

By Abdessamad Dari

Making IT education accessible and promoting diversity in the IT industry.

F**k around and find out: the Proof of Concept method

By Angèle Géraud

Ever had a project that ran way overtime because the solution you had in your mind didn't turn out to be as feasible as you expected? Ever spent time meticulously planning and estimating, only to be later burned alive by the dragons of unforeseen complexity? Stop thinking about the problem. Get your team in a room and hack something together!

Influence without Authority

By Shivany Powani

As a program manager, much of your job consists of supporting and guiding teams to make better decisions. We are not decision makers, we are facilitators to good decision making. Influencing without authority is a key responsibility and it's a demanding one. Here, you will get tips and tricks from my book to be an empathetic and charismatic leader.

From Engineer to Engineering Manager

By Emma Bostian

Liston to Spotify Engineering Manager Emma Bostian on her road from Engineer to Engineering Manager. Emma is a a US-American who moved to Stockholm, Sweden 3.5 years ago. She's an Engineer turned Manager at Spotify. She's a LinkedIn Learning and Frontend Masters instructor and in her free time enjoys reading books and playing with her daughter, Freja.

Developer Joy – How great teams get s%*t done

By Sven Peters

Software development has become more complex over the years: Building and running a distributed architecture in the cloud, ensuring observability, discussing user experience with design and product, and keeping a healthy balance between dev speed and code quality isn't easy. Just be agile and practice DevOps, they say. Join Sven and learn how great software teams measure and improve their developer experience, coordinate work across teams, run autonomous but highly aligned teams, and create a healthy and joyful engineering culture. Always backed up by data (not driven) instead of opinions. The talk will demonstrate how great teams faced development challenges, reinvented themselves, and created new ways of working to get s%*t done. Without losing sight of what makes this craft fun for engineers.

Take a step back

By Marek Kiszkis

It's easy to get lost in the everyday rush. In this talk I will show you how important it is to take a step back and look at the big picture - even where there's no time. I'll also talk about some timeless principles that you can refer to, so that you know if you're doing things right. All this will be based on real life stories at Netflix Engineering

Beyond the code: Human-centered startup development and strategic validation

By Sharon Klaver

Builders Studio's Founder and Managing Director Sharon Klaver dishes out the trade secrets behind venture building efficiently. Speaking from experiences of over a decade of building software companies, she underscores the blend of adaptive engineering and strategic validation in startup creation, focusing on people over products. In today's fast-paced, data-driven landscape, standing out involves more than just aggressive marketing. Sharon presents a fresh perspective on leveraging technological advancements and human-centered design for a powerful, audience-resonating go-to-market strategy. Outpace competition by prioritizing wise building, and not just building.

The (IT) transformation of KNAB: transforming a scale up for the future

By Krista Den Uijl

Knab is the first Digital Bank of the Netherlands, with the aim to do banking differently -or if you look at our name closely - the other way. How did we start out, where are we now and what does that mean for our IT? A journey from start up to finding our sweet spot to delivering on our (customer) value by reaching our full potential in the future and the transformation that is underway to make this all possible.

How good of a developer are you?

By Roy Wasse

Are you a good Java developer? What makes a good developer? And how can we measure this? If you ask Oracle they'll say OCP (Oracle Certified Programmer), which means that you know when the compiler makes those red squiggly lines in your IDE disappear. If you ask FAANG companies it means you can balance a binary tree on a whiteboard. All of these methods involve some knowledge and memory, but have very little to do with actual day-to-day programming, technical skill, problem solving and creativity. And.. don't you think it's annoying you have to take all these technical tests even though you've been coding for many years? In this talk we'll describe our long journey to find a better way to test software development skills; a model based on scientific research, to measure actual coding skills, in a realistic environment. Demo & code included. We're currently working with the (international) Foojay.io community to use these measures and set up a more realistic certification process.

Architecting a Seamless E-commerce Platform Transition: A Deep Dive into Migration Strategies

By Igor Sydorenko

This presentation unveils essential strategies for engineers to master the art of e-commerce platform migration. Explore key considerations, real-world case studies, and actionable insights for a seamless transition.

The Next Generation of IT: Harnessing the Potential of Trainees

By Iris de Haas

Does your organization aim to increase productivity, decrease time to market and become more efficient? You're going to need the right people to achieve these goals, and they can be hard to come by. At ING, we have found that hiring (external) trainees with little to no IT experience and investing in their development is a great way of meeting our talent needs. In this talk, you will learn (from a former trainee!) how investing in trainees helped us build our internal talent pipeline, foster innovation, and develop a learning culture. Join this session if you are interested to learn how IT trainees can benefit your team and organization!

Prepare to Pioneer

By Cato Bui , Sandor Voordes

Immerse yourself in the future of software development at the Worldwide Developer Conference, where DEPT® will introduce our unique blend of innovative engineering and culture. This talk isn't just about us – it's an opportunity for you to explore new strategies, methodologies, and perspectives that can enhance your software design trajectory.

Digital Products in Europe in the Face of the Cyber Resilience Act (CRA)

By Daniel Thompson-Yvetot

The CRA is new European legislation that introduces the classical notion of product liability and manufacturer controls to software offered in the European marketplace. This talk will explain the novelty and challenges for not only proprietary software projects, but also demystify the compliance requirements that Open Source software projects will face.
Masterclasses

Your ticket includes a 2-hour Masterclass designed specifically for engineering managers and leadership roles. It's tailored to equip you with the knowledge and strategies needed to lead and make informed decisions for your team and as a company.

Team Bonding & Networking

Make Professional Connections for Life whilst bonding with your whole engineering Team at our Daily Networking Areas, Mixers and Meetups throughout Amsterdam.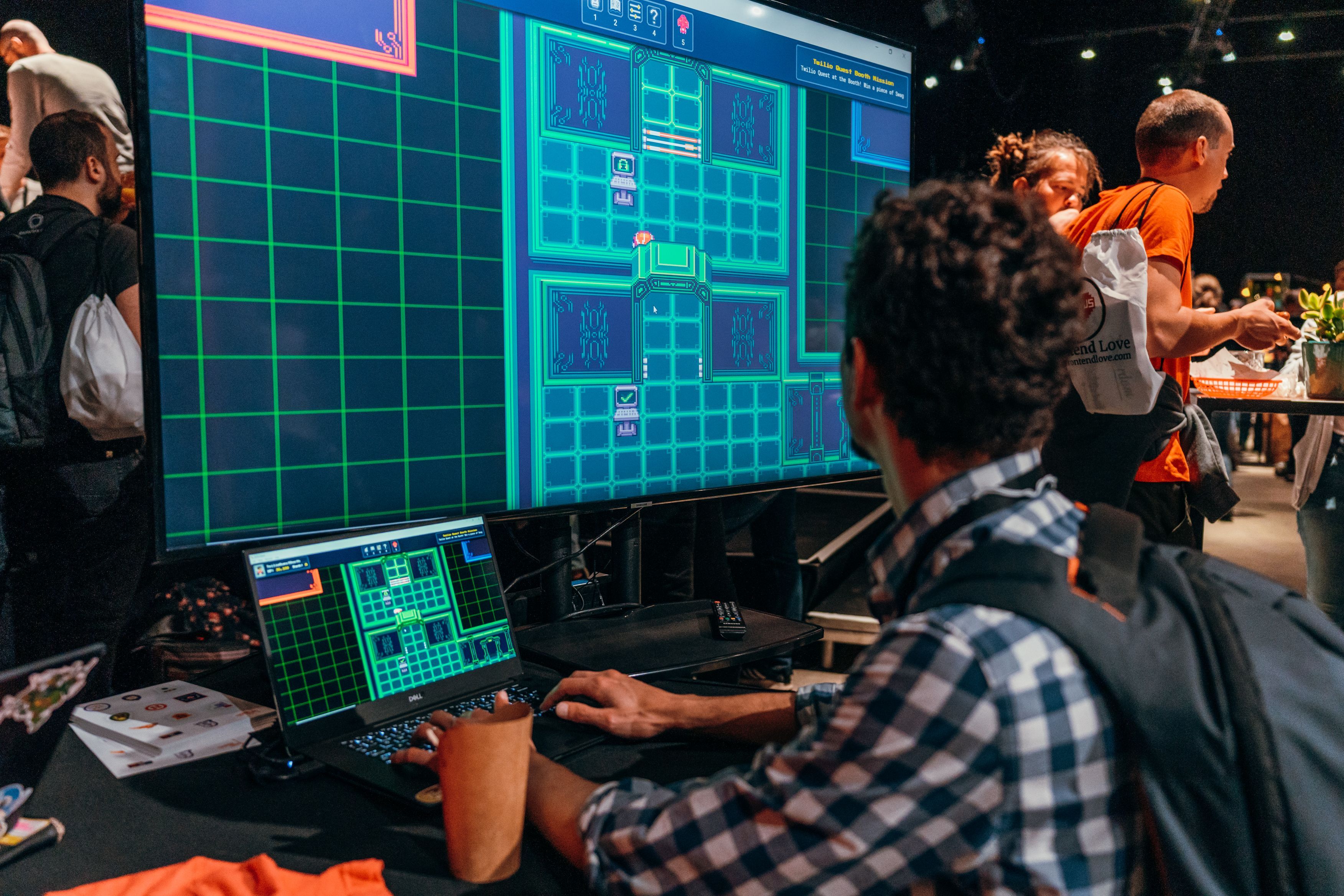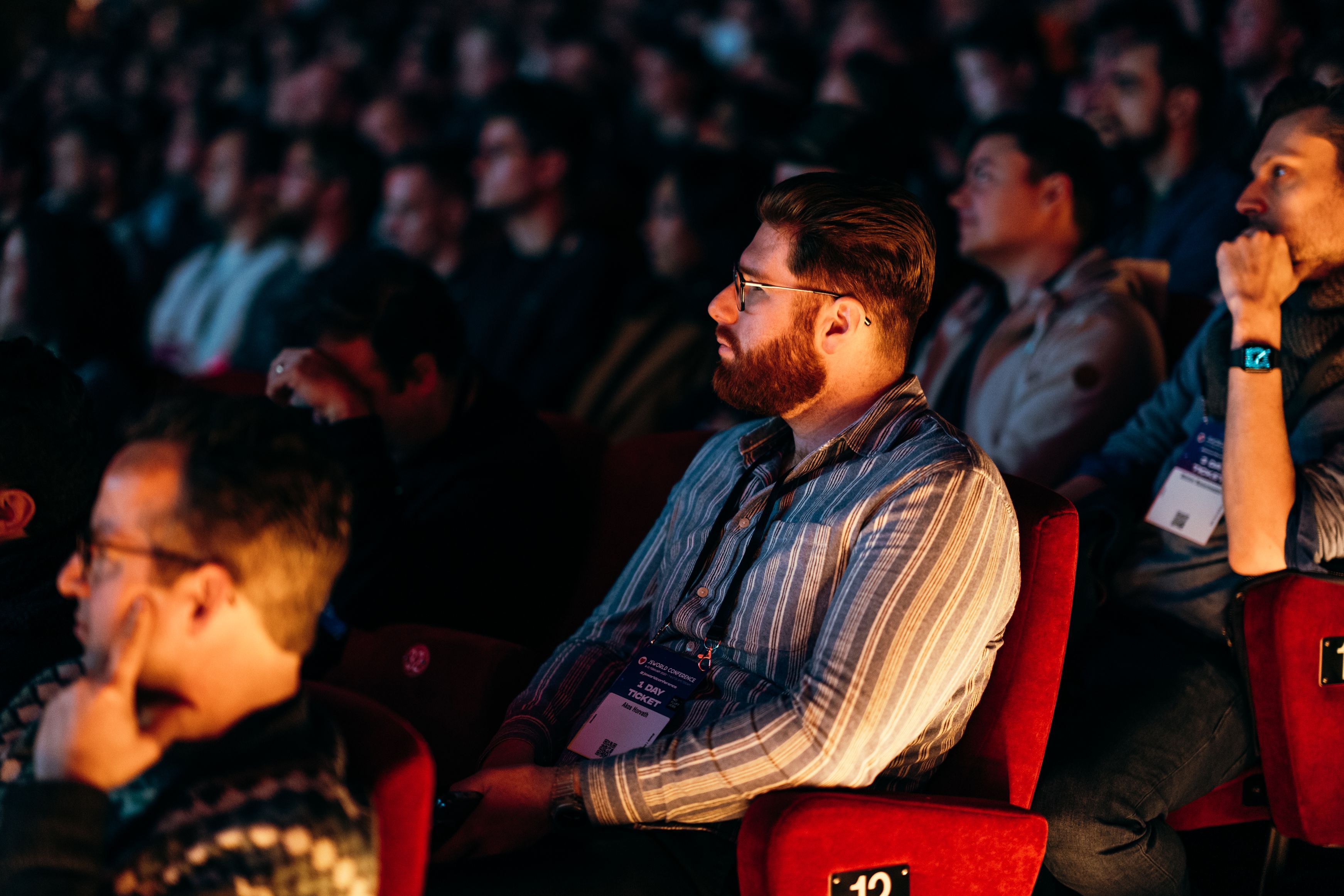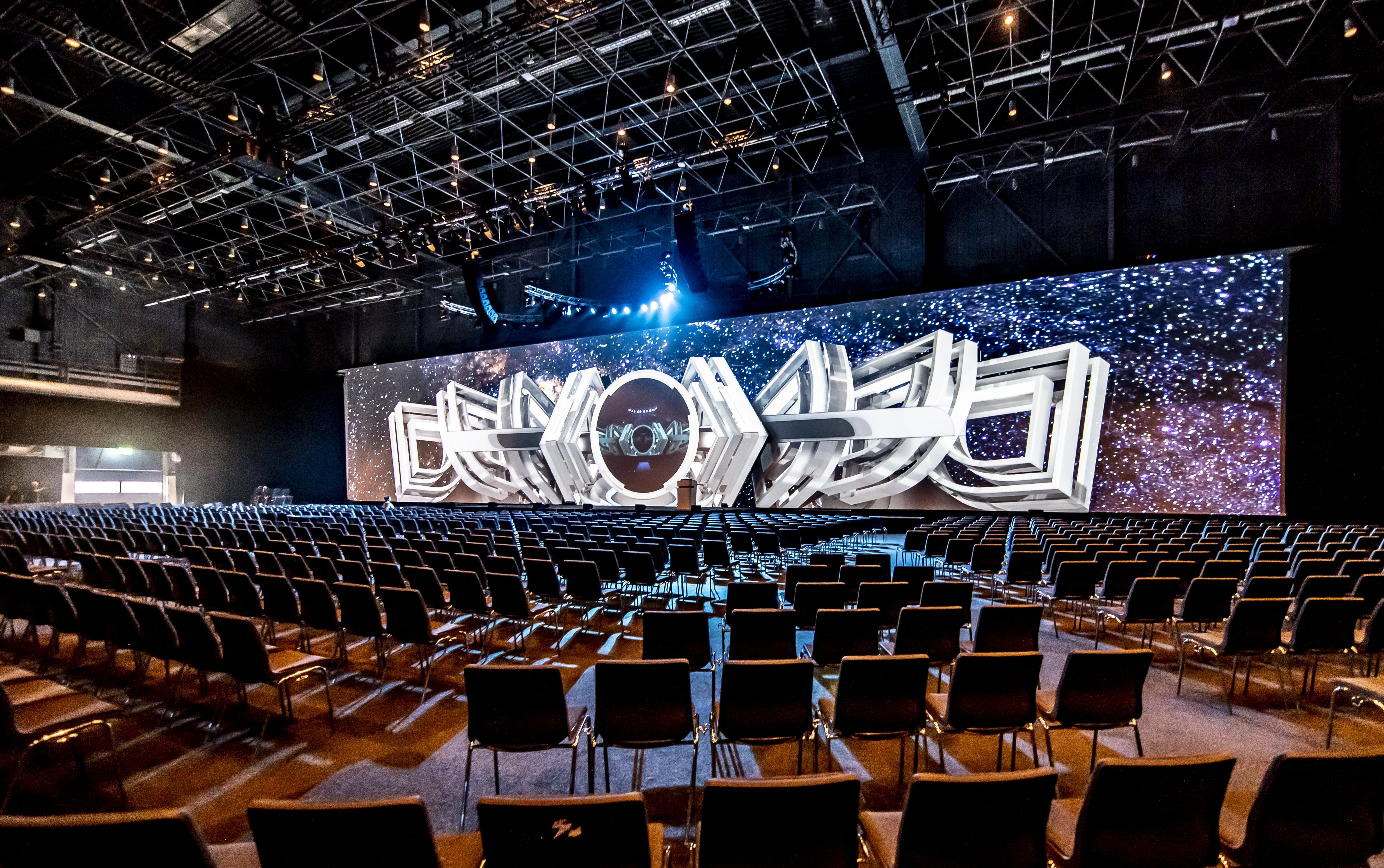 Reach out to
1,000 Decision Makers
Devworld Conference brings you the unique opportunity to reach out directly to 1,000 Decision Makers with the ability to directly buy your product. Grab your chance to immediately promote your Product or Hiring Needs among Backend, Frontend and DevOps & Cloud Developers flying in from 42 countries representing 798 companies.
Sponsor