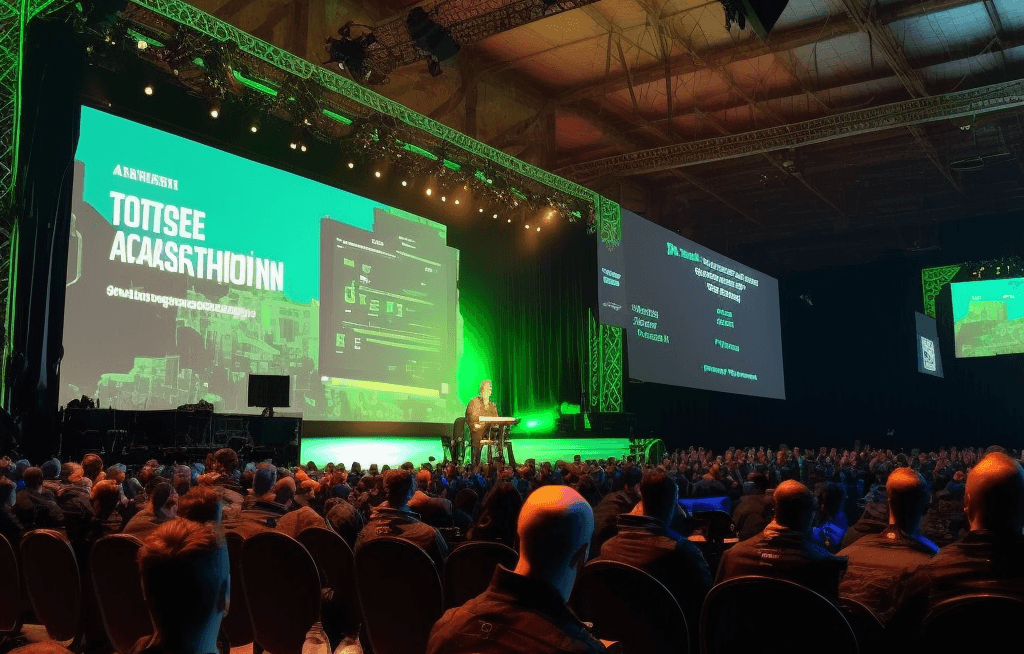 Devworld

Conference
#1 Developer Conference

on the Planet
28 & 29 September
RAI Amsterdam
SPONSOR
0

Attendees

0

Speakers

0

Countries

0

Tracks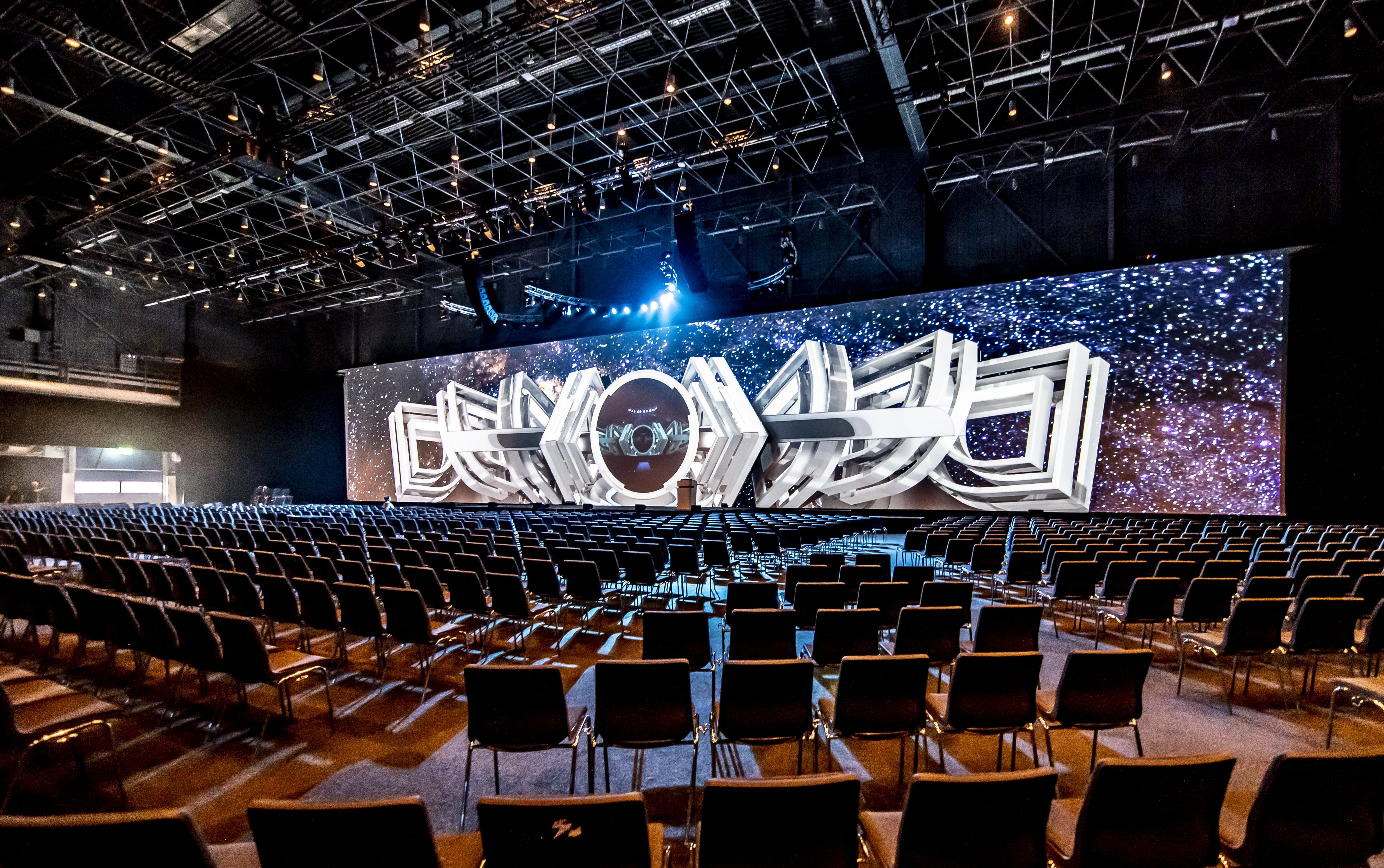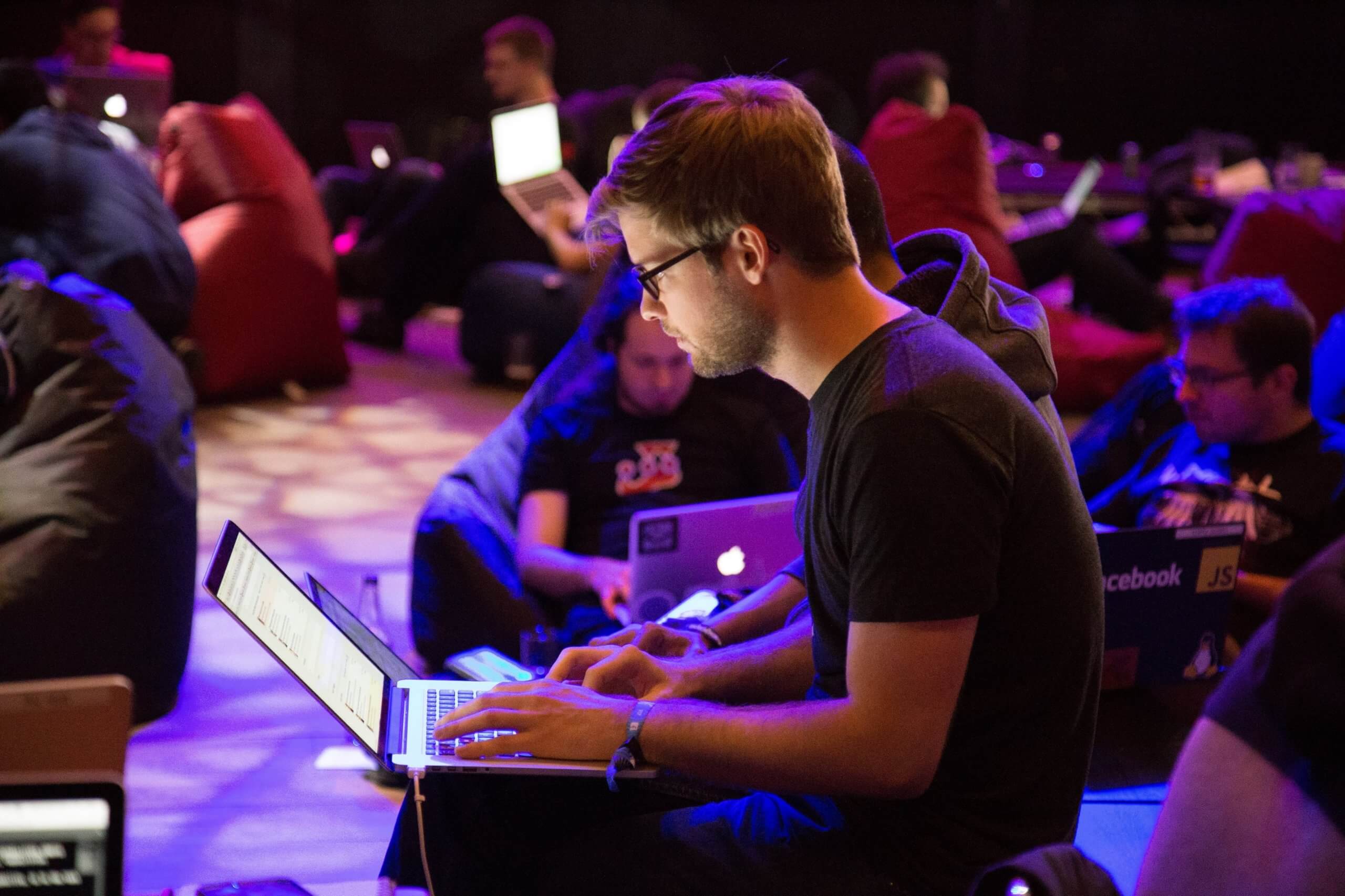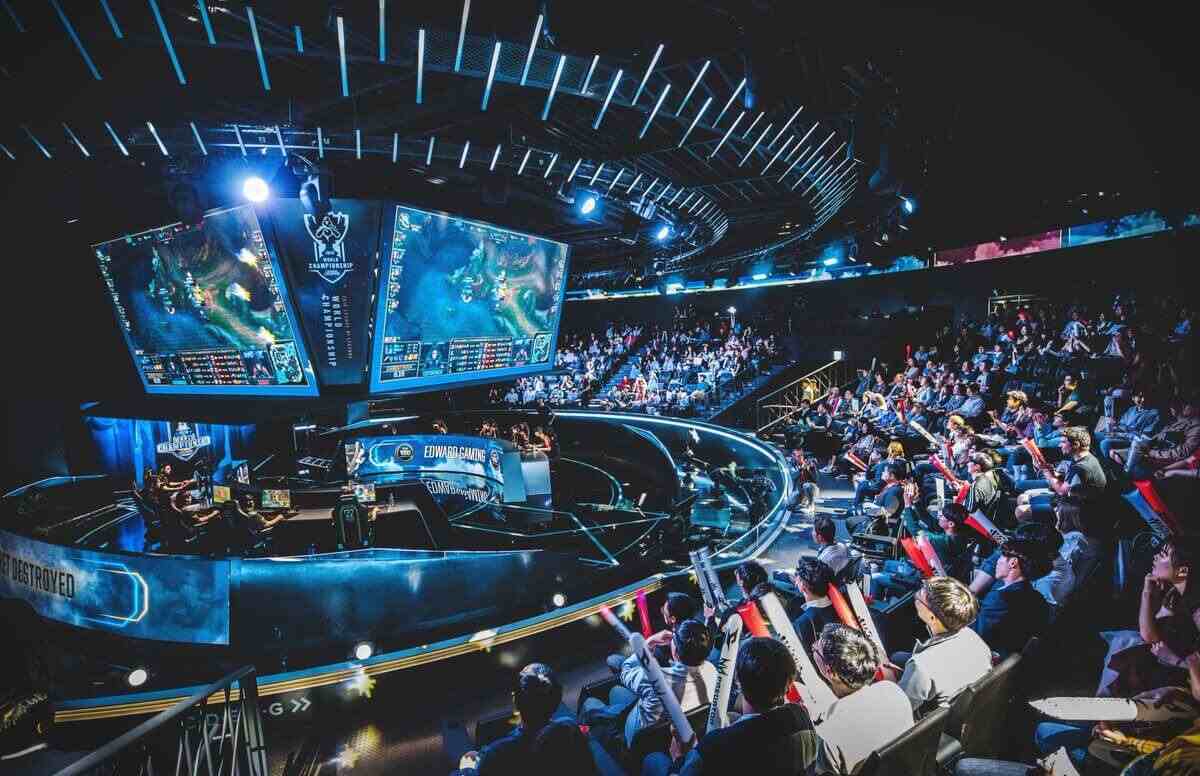 Join the Disneyland
For Developers
💡 HOTTEST IN TECH: How to 10x your Developer team Productivity with ChatGPT-4 and Github Copilot. ⌨️ Diving into Cyber Security, DevOps, JavaScript, PHP, Java, iOS, Android, Blockchain Development and more! ❣️ Major updates from Google, Next.js, Atlassian, Github, Discord, Miro and Visual Studio. 🎮 Gaming Area with DOTA 2, Counter Strike Mario Kart and have a chance on winning a PlayStation 5 🎊 UNLIMITED Networking and Team Bonding with Evening Programs, Rooftop Parties throughout Amsterdam, City Tours and more. 🪩 5 in 1 Afterparty - 1 Location: Silent Disco, Old Amsterdam Brown Café, Karaoke, Arcade Machines, Board Games, DJ and Piano Bar.
Frontend World

The impact of Performance and Experience on 2023 web users with major updates from key Frameworks and Toolings like: React, Next.js, Angular, Vue, Vite, Astro, Turbopack, Rome and Web Assembly.

Backend World

Features: Microservices, Java/Kotlin, Python, Ruby, Scalability, Refactoring, APIs, DDD, Event Sourcing, CQRS, Relational, NoSQL, Graph and New age databases.

Future of AI

10x your developer and team Productivity with ChatGPT (4) and Github Copilot. The shaping of engineering with AI by Leaders and AI Gardeners.

Mobile

The future of Super Apps, Mobile Payments and wearables by iOS and Android Engineering Experts and Evangelists.

DevOps & Cloud

How to enable the improvements in time-to-market and customer experience with digital transformation-related initiatives like cloud migration, microservices, observability and CI/CD.
Like to

Share your Story?
DEVWorld aims to bridge the gap between trends, "fancy buzzwords" and every day topics that need to be covered
Submit your Call For Papers right now and join Industry Leaders on Stage
Call for Papers
Linus Ekenstam

AI gardener and Entrepreneur

Future of AI | Exploring the world of AI Technology and creator of bedtimestory.ai, previous typeform. Writing about AutoGPT, MedGPT, Midjourney and more!

Stacy Cashmore

Tech Explorer DevOps @Omniplan

Devops & Cloud | Building dynamic applications using C#, Azure Functions and Azure Static Web Apps

Kent C. Dodds

Software Engineer and Educator

JavaScript | Kent C. Dodds is a JavaScript engineer, and teacher. He's currently working on EpicWeb.dev and he's the father of four kids.

Jessy The

Starting with Web3

Blockchain | How to start with Block Chain Development? A free intro workshop with Jessy on the beginnings of Blockchain Development.

Rodger Werkhoven

Executive Creative Director @ iO

Future of AI | Contribution of making OpenAI's generative AI safe for Beta and public launch. Rodger is an Amsterdam based creative director, now working for iO, with an innate curiosity regarding ALL things scientific, cultural, artsy and nerdy. Rodger is no now testing DALL-E Experimental for OpenAI. Soon to become DALL-E 3. Rodger advises advertising and design companies on the topic of AI and its impact on the creative industry.

Daniel Gebler

Chief Technology Officer @Picnic

Thought Leader | Building the world's fastest growing online supermarket that makes grocery shopping simple, fun, and affordable for everyone.

Sven Peters

DevOps Advocate @Atlassian

DevOps & Cloud | Uncovering the cultural and technical attributes to help development teams work effectively and drive innovation. He has 20 years experience in writing code, leading teams, and sharing his experience with thousands of developers at uncountable conferences in 25+ countries.

Minko Gechev

Angular Core Team @ Google

Frontend | Google created the JavaScript Leading Framework Angular. Minko and his team will be bringing us the latest updates and released within the world of Angular and what there is still to come.

Ian Sleebe

Senior Solution Architect @Zoom

Security | Ian Sleebe is a Senior Solutions Architect at Zoom where he has been working for almost four years, seeing the world change and more importantly seeing how people are changing how they work. From working at a major ITSP building out a UCaaS platform and internal processes, while staying compliant to new and existing legislation, to explaining security and privacy in the IT-space and helping people understand how technology can help them, Ian has a lot of experience helping companies all over the world. At Zoom as a Senior Solutions Architect Ian Sleebe explains how Zoom works from the inside out. From GDPR or other privacy-related questions to encryption architecture and IT governance, but also how you could embed Zoom into your application or platform.

Bas Broek

Senior iOS Developer @WeTransfer

Mobile | Bas is an iOS and macOS developer with a passion for testability, accessibility and user-centric apps. He cares about communication and collaboration. Likes coffee and watches (a lot).

Lauren Sharman

Vice President @Two Sigma Ventures

Future of AI | Lauren Sharman is Head of Marketing & Platform at Two Sigma Ventures, an early-stage venture capital firm investing in companies applying advancements in data science, AI, and computing to create the future. She oversees the firm's post-investment support, ecosystem partnerships, and marketing, and partners with the fund's 100+ startups on their growth ambitions. Lauren contributes expertise to a number of AI organisations including The University of Oxford AI Network and WomenOfAI.org, and her thought leadership on emerging technologies has been featured in The Wall Street Journal, Bloomberg, Forbes, and more. Lauren holds an MA from The University of Oxford and a BA from New York University, where she graduated summa cum laude.

Cato Bui

Global Chief of Staff @DEPT®

Product | Prepare to Pioneer Cato Bui is a professional with extensive experience in strategy, innovation, and consulting. She is currently the Global Chief of Staff at DEPT®, a pioneering technology and marketing services company that creates end-to-end digital experiences for global brands such as Google, Audi, KFC, Patagonia, Twitch, eBay, and Philips. We help our clients to pioneer by investing in innovation, and by leveraging our proprietary tech, data, and knowledge platforms for all our clients worldwide. We are experts in Technology Strategy & Architecture, Mobile App & Web Development, CX/UX, Commerce Platform, Cloud Engineering, and Artificial Intelligence. In 2022, the company launched WEB3/DEPT® - a global team of over 300 specialists including solidity engineers, ethicists, economists and game designers to build Web3 and the Metaverse.

Tom Geurts

Technical Director @GoSpooky

Future of AI | Excels in immersive tech, augmented reality, and interactive storytelling for industry giants like Verizon, Dior, Nike, and Disney. With over 14 years of experience, Tom's expertise spans motion graphics, gaming, and creative coding. He strives to create memorable mobile AR experiences that captivate both brands and their audiences. Prepare to be enlightened as Tom shares valuable insights and lessons from his extensive background in social AR.

Abdessamad Dari

Managing Director @TechGrounds

Soft Skills | Solving the mismatch in the IT industry. Abdessamad Dari, born in 1992, is the managing director at Techgrounds, an organization focused on making IT education accessible and promoting diversity in the IT industry. Techgrounds offers free IT courses, training participants for various IT roles. Dari is committed to uncovering hidden talent and fostering diversity within his own organization, believing it leads to innovation and success.

Germán Bencci

Chief Executive Officer @CodeYourFuture

Soft Skills | What Engineers and Companies Can Do to Increase Social Impact. Germán is the founder of CodeYourFuture, a community-led organisation changing people's lives by offering accessible training for people of refugee and low-income backgrounds, helping them start thriving software development careers. In the past, Germán worked in open innovation roles and has led artistic productions and fundraising campaigns. He holds degrees in Engineering and Literature.

Cyril Cermak

iOS System Architect @Porsche

Security | As a system architect, Cyril is leading teams to achieve the state of the art mobile engineering. Cyril is passionate about iOS security, modular architecture and reverse engineering of iOS apps about which he does talks and workshops about.

Frédérique Mittelstaedt

Engineering Manager @Reddit

Backend | Real-time stream processing at Reddit. Frédérique Mittelstaedt currently leads the Data Processing & Workflow Foundations team at Reddit. His team builds and maintains Reddit's centralized infrastructure, frameworks and tooling for asynchronous messaging (such as stream processing, batch processing, workflow systems) to empower engineering teams at Reddit to build scalable, decoupled systems and applications. (We're hiring!) Combining his experience as an engineering manager, software engineer and training as a scrum master and product owner and in personal, group and team coaching, Frédérique cares about and works towards creating environments that support great technical quality, effective systems and processes and authentic human relationships. Frédérique lives in London with his partner and his Siberian cat Apollo.

Will Scougal

Global Director Creative Strategy @Snap Inc

Thought Leader | Will helped build and lead creatively driven businesses. Will is a global marketer, strategist and creative with a proven track record building high performance teams that simplify and scale new ideas through innovative and effective marketing strategies and creative techniques. Will spent 7 years at Snapchat as Global Director of Creative Strategy. During that time he was responsible for building the augmented reality business in EMEA from the first sponsored AR experience to being one of the largest AR advertising businesses in the world today. Prior to Snapchat he was Head of Brand Strategy at Twitter where he built the team to be the most creatively awarded globally.

Albert-Jan Schot

Chief Technology Officer @Blis Digital

Thought Leader | Developers still rule the world! But with Low-code platforms emerging as a popular tool for accelerating development cycles it makes sense to have a look at what is possible nowadays. In this session, we explore how Fusion development - the combination of low-code and full code development - can help teams balance speed and flexibility to deliver high-quality applications at scale as well as enable the business to adapt to the ever changing requirements of customers.

Thijs de Maa

Senior Software Engineer @bunq

Frontend | How to leverage code generators and AI to optimize developer efficiency, and how writing clean, reusable, and extremely readable code almost negates the need for writing documentation. This reflects bunq's transition into an established international scaleup, able to drive innovation in the financial sector faster and more efficiently than legacy banks.

Igor Sydorenko

Lead Commerce Technical Architect @Adobe

Thought Leader | Sharing Adobe's expertise and knowledge and commitment to innovation and excellence in the field of e-commerce.

Lyudmyla Baron

Technology Leader @PVH

Thought Leader | Focus on Artificial Intelligence, AI Ethics, Gender Equality, Diversity and Equity. I provide strategic guidance and thought leadership to organizations looking to stay ahead of the curve.

Shivany Powani

Senior Technical Program Manager @Hello Fresh

Soft Skill | A background in Quality Assurance with 7 years of delivering business critical projects.

Angèle Géraud

Senior Backend Developer @Ticket Swap

Backend |

Harish Kandala

Enterprise Engineer @ Meta

Backend | Comprehensive guide that simplifies the understanding of different concurrency models. It explores concepts such as threads, processes, coroutines, and event loops, providing insights into their strengths, weaknesses, and common use cases.

Harijs Deksnis

Director of Software Engineering @ Passionate People

Soft Skills | How have humans historically organized their work, from the structures of military formations and guilds, to the seismic shifts during the industrial revolution, leading up to the present-day realities of a fast-paced, agile-driven, and increasingly remote work environment. As tech leaders our quest is to build high-performing tech teams. Let's try to delve into the wisdom, ideas, and strategies available for leaders who have the opportunity to reimagine their organisations from scratch or revamp existing structures. Let's look at the elements of team design that drive productivity and success in the tech industry today.
10.000 developers

DEVWorld features many developer tracks like: Frontend, Backend, DevOps, Mobile, Databases, Cloud, Cybersecurity and AI

100+ Talks

Thought leaders and experienced developers will be sharing their views on trending topics in a variety of developer disciplines.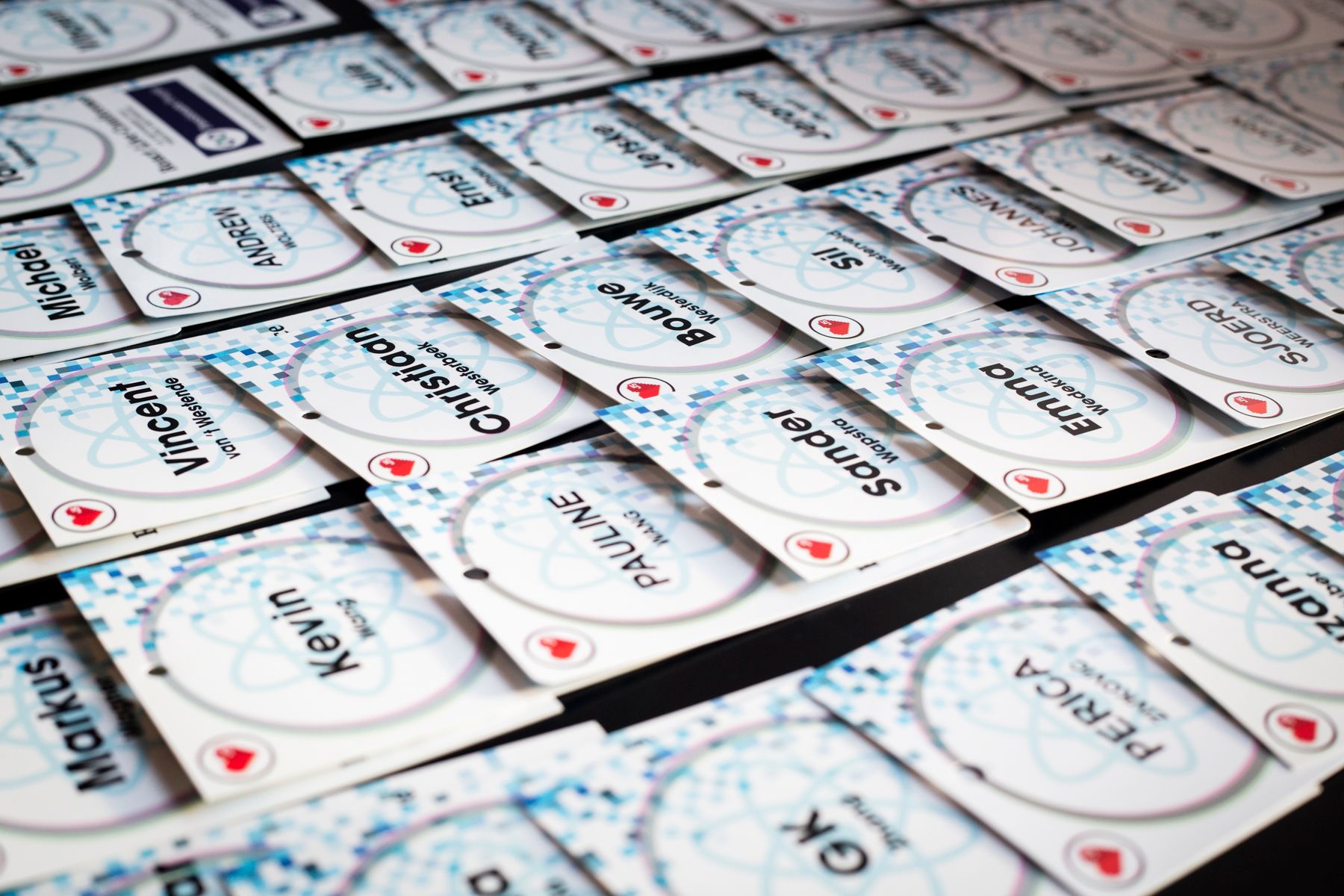 2 for

1 sale

€499 €999

Only 100 available
General Admission for 2
Access to all tracks
Access to Event App
Access to all Recordings
Afterparty
VIP Village
VIP Networking

Tickets

VIP

Ticket

€999 €1499

Access to VIP Village
Access to Opening Gala
Access to Networking App
Access to Event App
Access to Afterparty
General Admission

Tickets
Experience the stuff

we all love doing
Hackathon

This is your chance to make an impact. Win valuable prizes like scholarships, game consoles and cash at the Largest Hackathon in the World.

Afterparty

10 Parties - 1 Location. Make Connections for a lifetime at the most Amazing Conference Afterparty for Developers.

Duck World

Imagine a real-life sandbox environment, but now its not code, its you! Duckworld is pure fun and networking. Come and meet the DEVWord Mascot - Duck!

Gaming Arena

Participate in Gaming Tournaments in the Gaming Arena with League Of Legends, Dota 2, Counter Strike: Global Offensive and Mario Kart. Buy your ticket and Win amazing Prizes!