DEVOPS

& CLOUD
#1 DEVELOPER CONFERENCE

ON THE PLANET
29 Feb & 1 March 2024
RAI Amsterdam
Tickets
0

Enthusiasts

0

Cloud talks

0

DevOps Talks
Azure Ascend: Unleashing the Power of Microsoft's Cloud Platform for Unprecedented Scalability and Innovation

By Stacy Cashmore

Lost in Cyberspace: Tracking Down the Missing TCP Packet

By Adrian Precub

This presentation is all about tracking a TCP packet, as the name suggests. We will start by examining the server setup and providing an overview of the Azure Kubernetes Cluster that we have implemented on the TomTom side. Next, we will briefly explain the client setup and how TomTom services are utilized. After that, we will delve into TCP packet captures, demonstrating how firewalls can affect the delivery of your initial HTTP request to its intended destination. Please note that this presentation will involve technical details, including scripts and screenshots of tcpdump.

Demystifying Azure app service's performance and scaling

By Twan Koot, Michiel Hamers

Azure App Service has been available for some time, yet developers and cloud engineers often find themselves puzzled by its performance intricacies. Join us on an in-depth exploration of Azure App Service, where we'll delve into topics such as scaling, performance, and pricing. Through the lens of performance engineering, we'll demonstrate how to determine the ideal sizing and auto-scale settings to enhance your environment. Let's collaboratively uncover the boundaries within Azure App Service and share our best practices for maximizing its potential!

Event-driven autoscaling for Serverless Java

By Daniel Oh

Kubernetes makes it possible to autoscale various business use cases from web apps to mobile, IoT edge streaming, and AI/ML in more reliable and stable ways. One caveat of Kubernetes autoscaling is based on hardware resource utilization (CPU, memory) through Horizontal Pod Autoscaling. This causes a new challenge to build an event-driven serverless Java on Kubernetes because the event metrics from multiple event sources (e.g., Apache Kafka, AWS SQS) are more relevant than a pod's CPU usage for deciding when applications need to be scaled out and in. Fortunately, KEDA and Knative on Kubernetes are designed to solve this challenge by autoscaling both standard apps and serverless by event metrics in a separate way. This session will teach you how to redesign your Kubernetes autoscaling architecture by event-driven metrics from Apache Kafka over standard resources (CPU, Memory) with Knative and KEDA integration for serverless Java using Quarkus.

Kubernetes Observability with eBPF

By Alessandro Vozza

eBPF is a revolutionary technology with origins in the Linux kernel that can run sandboxed programs in an operating system kernel. It is used to safely and efficiently extend the capabilities of the kernel without requiring to change kernel source code or load kernel modules. BumbleBee (https://github.com/solo-io/bumblebee) is a new Open Source project which helps to build, run and distribute eBPF programs using OCI images. It allows you to focus on writing eBPF code, while taking care of the user space components – automatically exposing your data as metrics or logs. In this workshop, we're introducing eBPF and the different ways to create eBPF programs. Then, attendees are creating their first eBPF program using BCC and libbpf to have a better understanding of the main concepts. Finally, they are going through several labs to build and deploy an eBPF program with BumbleBee. They also deploy Prometheus and a web application on Kubernetes to display all the communications happening in the Kubernetes cluster.

Put your APIs in the hands of millions of developers 🚀

By Daniel Laskewitz

Join me for a session on the Microsoft Power Platform, a dynamic low-code platform that provides an ideal space for developers like you. With the Power Platform, business users gain the ability to create their own apps, workflows, chatbots, and websites effortlessly by leveraging intuitive low-code editors. One vital component within this platform is the connector, acting as a convenient wrapper around APIs. Connectors empower business users to seamlessly communicate with APIs, eliminating the need to grapple with complex concepts such as HTTP requests and responses. During this session, we will dive into the world of custom connectors. Discover how you can develop and deploy your very own connector, enabling millions of business users to leverage your creation and build their unique solutions. Step beyond building for your individual use cases and become a catalyst for innovation across a vast network of empowered business users. Join me in this session as we explore the immense potential of custom connectors in the Microsoft Power Platform and embark on a journey to revolutionize the way businesses create applications, workflows, chatbots, and websites.

Doing the DDD dance with Google Cloud

By Albert Brand

Domain driven design is becoming the de facto choice for many developers on how to structure their applications. However, 20 years since the inception of DDD, the world has changed and cloud is everywhere. Does it still make sense to use DDD patterns in a cloud native world? In this talk I will go over all the building blocks of a DDD architecture and how they map on Google Cloud. You will get a pretty good idea on how to tackle complexity in a modern cloud environment.

Simplify cloud migrations in complex settings

By Laura Begieneman

How we in Atlassian are currently undergoing a lot of customer migrations from on-premises to the cloud. This complex undertaking requires careful planning, expertise, and coordination. However, the benefits of cloud migration, including increased agility, cost savings, and improved scalability and security, make it a compelling choice for many organizations seeking to modernize their infrastructure and embrace the advantages of cloud computing.

The Fifth Element : Azure Secure Devops

By Mike Martin

In the 21st Century the Cyber Universe is threatened by Evil Source Code and Evil entities. The only hope for many developers is the Fifth Element : the Sec in Devops, which must be implemented side by side with the Four elementals : Code, Build, Test , Deploy. A Microsoft Service is bringing the Four Elements but can the Fifth be included, and will it save us from disaster? Let us see how we can leverage Microsoft product in combination with industry standards and protocols and 3rd party tools al over the full flow of your DevOps and ALM structure.

A Greener, Cost-Effective Cloud with Serverless WebAssembly

By Sohan Maheshwar

Software Carbon Intensity (SCI) quantifies emissions from an application, combining operational and hardware emissions. Serverless functions reduce operational emissions by running apps on-demand, but faces cold-start delays. WebAssembly (Wasm) offers a solution to cold-start issues with near-instant startup, akin to containers but more efficiently. Wasm modules are just as secure as containers with default sandboxing, yet they start almost instantly (in microseconds). In this session, we discuss why Wasm is the ideal & greenest unit of compute for Serverless applications and how you can get started using Serverless Wasm with Spin - an open source developer tool. We'll demo running AI inferencing Spin applications and discuss how it also enables better GPU resource sharing. By the end, you'll have an understanding of the characteristics that make Wasm a cost-effective and sustainable unit for a greener cloud.

Interconnecting Cloud Applications with Skupper

By Valerio Bartolini

Skupper is a Multi-cluster, multi-cloud, multi-platform solution. It helps solve cross-platform and multi-cloud communication challenges by enabling developers to add trusted, resilient connectivity between applications running on any Kubernetes cluster, virtual machine or bare-metal host. These connections can stretch across any infrastructure environment, from on-premises datacenters to the edge and public cloud. As a result, developer teams can more quickly connect applications without needing elevated privileges or advanced networking skills, resulting in increased application development velocity while maintaining compliance with security requirements.

Cloud Agnostic Design Patterns and Tips

By Kevin Dubois

You've probably seen how to create a Function-as-a-Service with one of the cloud providers, but if this is all you know about Serverless, prepare to have your mind blown! In this session we'll show you how to create a production-grade, cloud-agnostic, event-driven serverless solution with Quarkus, a Java stack optimized for fast startup and small footprint; and Knative, an open source community project for deploying, running and managing serverless applications on Kubernetes. Say goodbye to vendor lock-in and hello to Supersonic Subatomic Java-based Serverless bliss!

Addressing the impact of information latency

By Raluca Ionescu

Join me to learn about fit for purpose solutions at scale in Adobe Experience Cloud and integration patterns. No matter if you buy off the shelves or build your own custom solution, you need to assess and address the impact of information latency to your business agility, goals and to your customer experiences.

Beyond micro-services, embrace composable architectures!

By Loïc Carbonne

For the past two years, reports on emerging technologies have shown a strong evolution toward composable architectures. A composable architecture consists of a set of reusable building blocks. These blocks can be custom-developed or built with the best in the market off-the-shelf SaaS blocks. A composable architecture pushes the boundaries of micro-services, allowing for greater agility, faster implementation, and improved user experience through strong modularity. During this talk, discover foundations and principles of composable architecture, and how to really benefit from its implementation.

Stranger Danger: Your Attack Surface Just Got Bigger

By Brian Vermeer

Building cloud-native applications is undoubtedly awesome. However, it comes with undeniable new risks. Next to your own code, you are relying on so many other things. Blindly depending on open-source libraries and Docker images can form a massive risk for your application. The wrong package can introduce severe vulnerabilities into your application, exposing your application and your user's data. Join this hands-on cloud-native live-hacking session where we'll show common threats, vulnerabilities, and misconfiguration including the recently disclosed problems. Most importantly, you'll learn how to protect your application with actionable remediation and best practices.

Building Durable Serverless IoT Device Workflows using Cloud-managed Finite State Machines

By Alina Dima

Managing large and heterogenous IoT fleets is complex and involves executing sets of operations (workflows), such as configuration management or over-the-air firmware updates. Integrity is key in rolling out configuration, bug fixes, and firmware. If integrity is not ensured, hasty rollouts of fixes to critical bugs and security vulnerabilities or new features introduce high risk to potentially leave devices in inconsistent states or bricked. Visibility, control and early evidence of success on a subset of devices is crucial before rolling out at full scale. Workflows are often distributed (executed on-devices, as well as other systems), could be long running and need to survive device reboots, offline behavior and be rolled back in case of failure. Embedded devices are inherently constrained, and are not well suited for driving complex and distributed workflows. In this session we will look at modelling workflows using Finite State Machines to break down complexity, and introduce an externalized, cloud managed approach to design, build, operate and remotely orchestrate resilient workflows, outside of the scope of specific request/response cycles and independent of device uptime. The proposed design is accompanied by a concrete example implementation, which is evaluated against expectations such as system integrity and observability.
Masterclasses

Your ticket includes a 2-hour Masterclass dedicated to DevOps and Cloud topics, such as cloud infrastructure management, continuous integration and continuous deployment (CI/CD) best practices, containerization and orchestration with tools like Docker and Kubernetes, and optimizing cloud resources for scalability and cost-efficiency.

Team Bonding & Networking

Make Professional Connections for Life whilst bonding with your whole engineering Team at our Daily Networking Areas, Mixers and Meetups throughout Amsterdam.

Best Tech Expo in the World

23,000 sqm of Exhibition with the Latest Gadgets in Tech. A disneyland for Developers with Dota & CS Tournaments, Coding Challenges, 3D Printing, Arcade, iOT, Formule 1 Racing and more!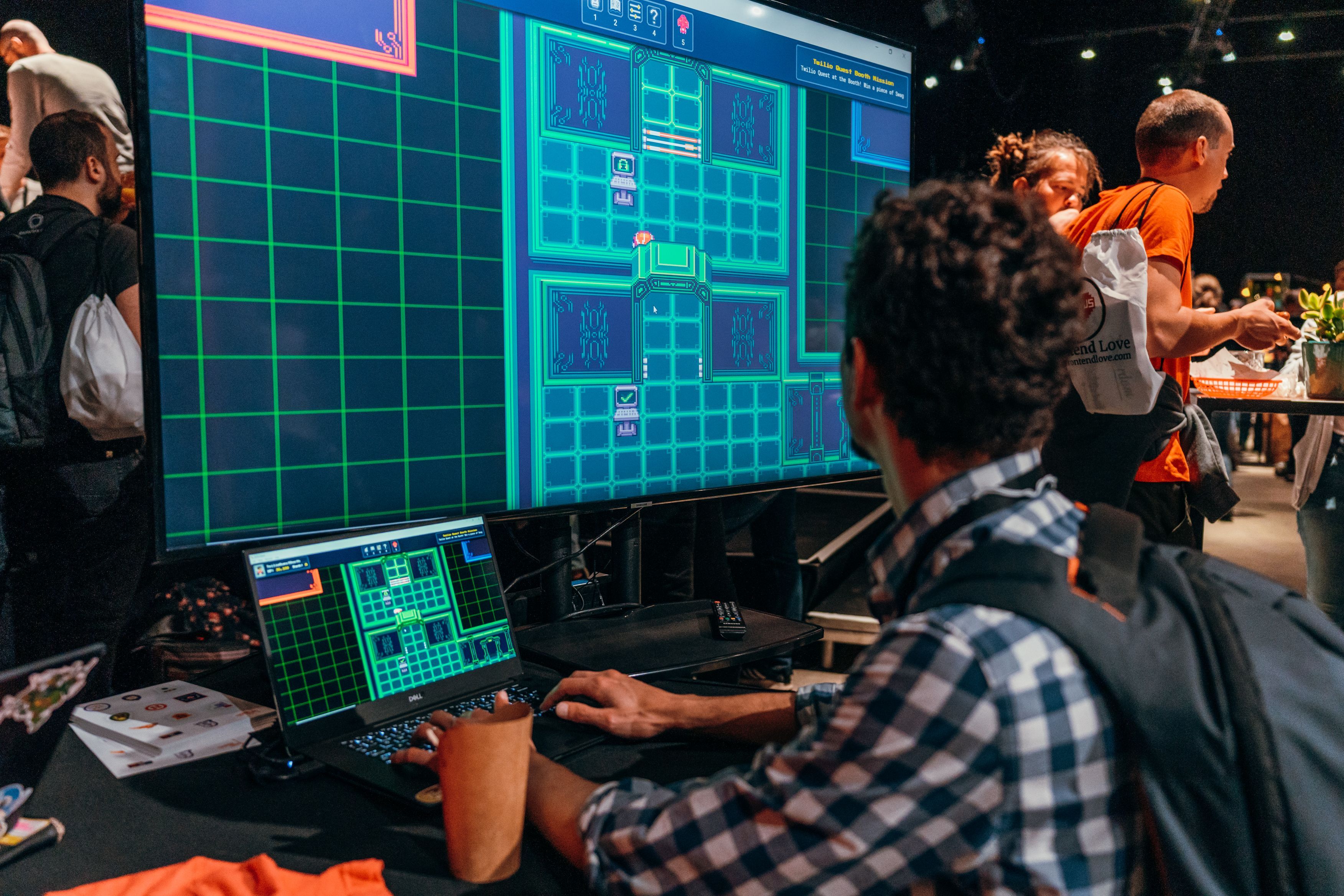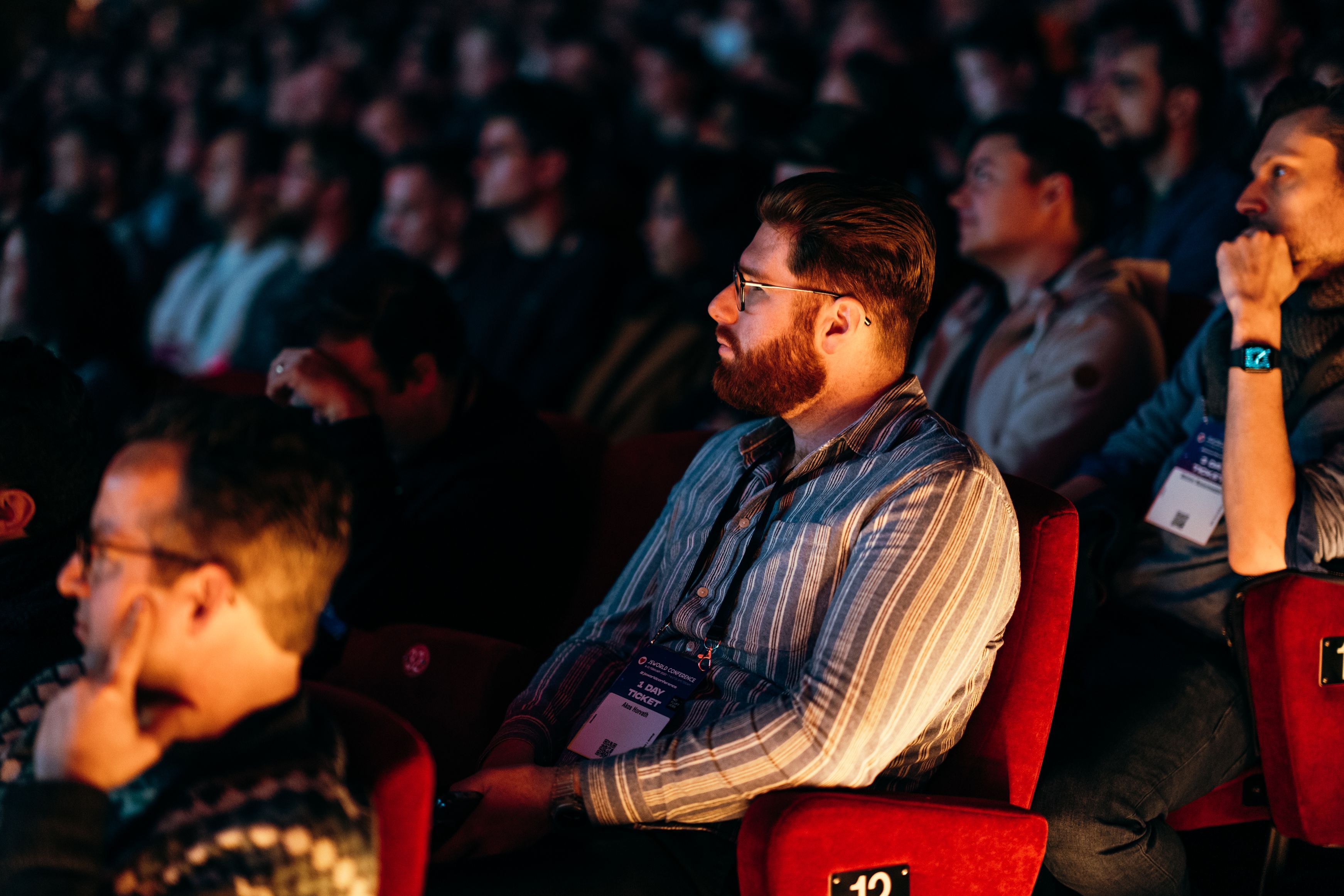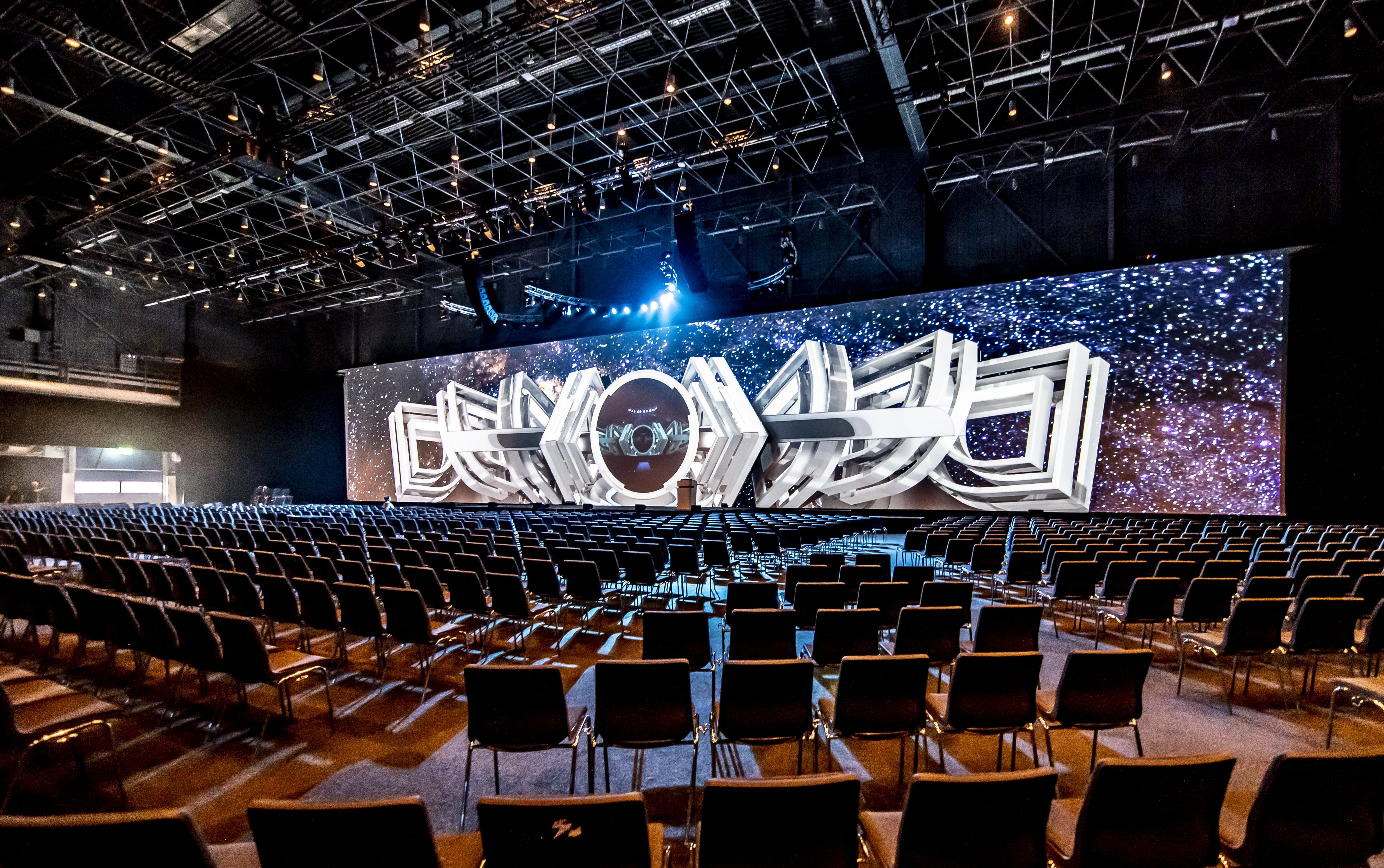 Reach out to
7,500 Developers In Person
Devworld Conference brings you the unique opportunity to reach out directly to 7,500 Developers In Person with an additional 2,500 online viewers. Grab your chance to immediately promote your Product or Hiring Needs among Backend, Frontend and DevOps & Cloud Developers flying in from 71 countries representing 3,500 companies.
Sponsor