Future of

AI
#1 DEVELOPER CONFERENCE

ON THE PLANET
29 Feb & 1 March 2024
RAI Amsterdam
Tickets
DELVE INTO DALL-E 2'S ORIGINS AND THE FUTURE OF CREATIVE AI. With Rodger Werkhoven.

By Rodger Werkhoven

DALL-E Experimental for OpenAI. Soon to become DALL-E 3 - Dive into the Future of AI

How Does LLM and Generative AI Really Work?

By Lee Boonstra

Everyone is talking about it: Generative AI and Large Language Models. To really understand what you can do with them, how to refine them for your own use, but also what the dangers are, it helps to understand how these models work. LLMs are trained on massive datasets of text and code, and can generate text, translate languages, write different kinds of creative content, and answer your questions in an informative way. In this talk, Lee Boonstra, Software Engineer Tech Lead and advocate will provide a beginner's guide to LLMs and generative AI technology. She explains what these technologies are, how they work, and what they can be used for. Let's be honest and also discuss the potential risks and benefits of these technologies, and how we can ensure that they are used for good and not for harm. Introduction to LLMs and generative AI technology How LLMs and generative AI technology work Use cases for LLMs and generative AI technology Risks and benefits of LLMs and generative AI technology The future of LLMs and generative AI technology.

Unlocking the Power of Spatial Media: Insights from Snapchat, Instagram and TikTok

By Tom Geurts

Join us as we explore the XR landscape on social media, where platforms like Snapchat, Instagram, and Facebook have pioneered immersive experiences. Discover our approach to XR development, learnings from the past five years, and insights into building award-winning XR production teams. Gain a deeper understanding of how adoption rates and user interest shape the future of spatial media, and uncover strategies for leveraging past industries and technologies to accelerate your spatial computing initiatives. Get ready to revolutionize your digital experiences!

Machine Learning for Privacy-Preserving Ads

By Emanuele Mercanti

In an era where privacy is increasingly paramount, it is crucial that the advertising industry adapt to the evolving needs and expectations of users. This talk explores how Reddit is leveraging Natural Language Processing and Machine Learning to create user-centric and privacy-conscious advertising models. We will delve into how different techniques are employed to generate robust and meaningful signals for ad targeting. With these signals, drawn from the vast ocean of user-generated content on Reddit, we are able to interpret and understand the nuances of user interactions and discussions. Yet, unlike conventional methods, our approach does not involve explicit personal data collection, thus ensuring respect for user privacy.

Developing AI in a privacy conscious world

By Ian Sleebe

As generative AI has taken over workflows and the world, many people and companies are wondering how to make sure we stay compliant with local legislation, but most importantly: Keep our data safe. During this talk track we will go over data governance, creating a product management flow that will bring a unified messaging for your organization, and finally how does Zoom leverage AI from ideation to product

AI as human augmentation

By Lyudmyla Baron

Explore the unlimited potential of artificial intelligence as the ultimate tool for human augmentation. This session illuminates how AI eases tasks, scales capabilities, and removes obstacles to progress. Examples from diverse fields illustrate AI's profound role in advancing society and technology. In addition to amplifying abilities, AI also augments human flaws. Let's confront the dark side of AI and discuss our role as developers and tech leaders in mitigating these challenges. Every line of code contributes to a future shaped by artificial intelligence. Ultimately as creators of augmenting technology we shoulder the responsibility in ensuring AI not only enhances human abilities but also corrects its flaws. We don't just witness the future—we create it. Don't miss this opportunity to discover how each keystroke is influencing humanity's grand masterpiece—our future. Let's craft it with care, together.Unsupervised AI scan tool -

How we leverage AI to build great maps at massive scale

By Julia Flament-Wallin

Have you ever wondered how map features such as traffic signs get on the map? Or did you think they were manually put there? Surely, if that was the case, the map would've been outdated in a million places by the time it was finished. Let me take you through the journey of processing data, transforming observations to knowledge, map matching and publishing features to the map. At global scale.

Females in AI

By Lauren Sharman

Focused on female leaders in AI, as a build to our recent event with Nasdaq and continuation of the movement but this time spotlighting leaders in Europe.

Unlocking the Potential of AI

By Henk Boelman

Artificial intelligence is rapidly changing the world we live in, and Microsoft is at the forefront of this exciting revolution. Join us for a session where we'll explore the latest innovation from Microsoft and GitHub on AI. Let's explore the latest technologies, including Azure OpenAI, Neural voice, and GitHub Co-pilot. With Co-pilot, an AI-powered coding assistant that suggests code snippets based on project context, developers can boost productivity. We'll also discuss the importance of developing AI in a way that benefits society as a whole. Don't miss this opportunity to learn and discover how you can leverage AI to drive innovation in your own organization.

AI driven business value at pace and scale: How to create and scale AI Products, MLOPs and Generative AI with High Adoption and AI Ethics in Mind

By Cornelia Schaurecker

In the last weeks and months we saw many appeals for AI regulation from EU, Open AI, Google, Microsoft and leading researchers, as well as companies in the news for getting topics like eg bias wrong. In this Session learn about the WHY, WHAT and HOW of building business benefits at scale and pace, with Responsible/Ethical AI by default, in a fast moving Tech company, in the context of the upcoming EU AI act and other relevant upcoming international regulations.

AR as the New Advertisement

By Will Scougal

Reality check' Augmented Reality is rapidly emerging as the bridge between traditional advertising and the new Web 3 world. This talk highlights the opportunity for brands to embrace Web 3 and drive results by building a robust AR strategy for the longterm.

Boost your development workflow with AI

By Marco Kreeft, Raymon

AI is everywhere! And we developers are not going to pushed away by AI, we are going to profit from AI during our challenging work as developers. In this talk Marco and Raymon will show you how AI can make our jobs easier so we can focus on the more fun stuff. And not only while coding, also if you are attacked by annoying recruiters, which we all encountered sometimes. So sit back and enjoy!
Masterclasses

Included in your ticket is a 2-hour AI Masterclass dedicated to cutting-edge AI development topics such as advanced neural network architectures, natural language understanding, reinforcement learning, and more!

Team Bonding & Networking

Make Professional Connections for Life whilst bonding with your whole engineering Team at our Daily Networking Areas, Mixers and Meetups throughout Amsterdam.

Best Tech Expo in the World

23,000 sqm of Exhibition with the Latest Gadgets in Tech. A disneyland for Developers with Dota & CS Tournaments, Coding Challenges, 3D Printing, Arcade, iOT, Formule 1 Racing and more!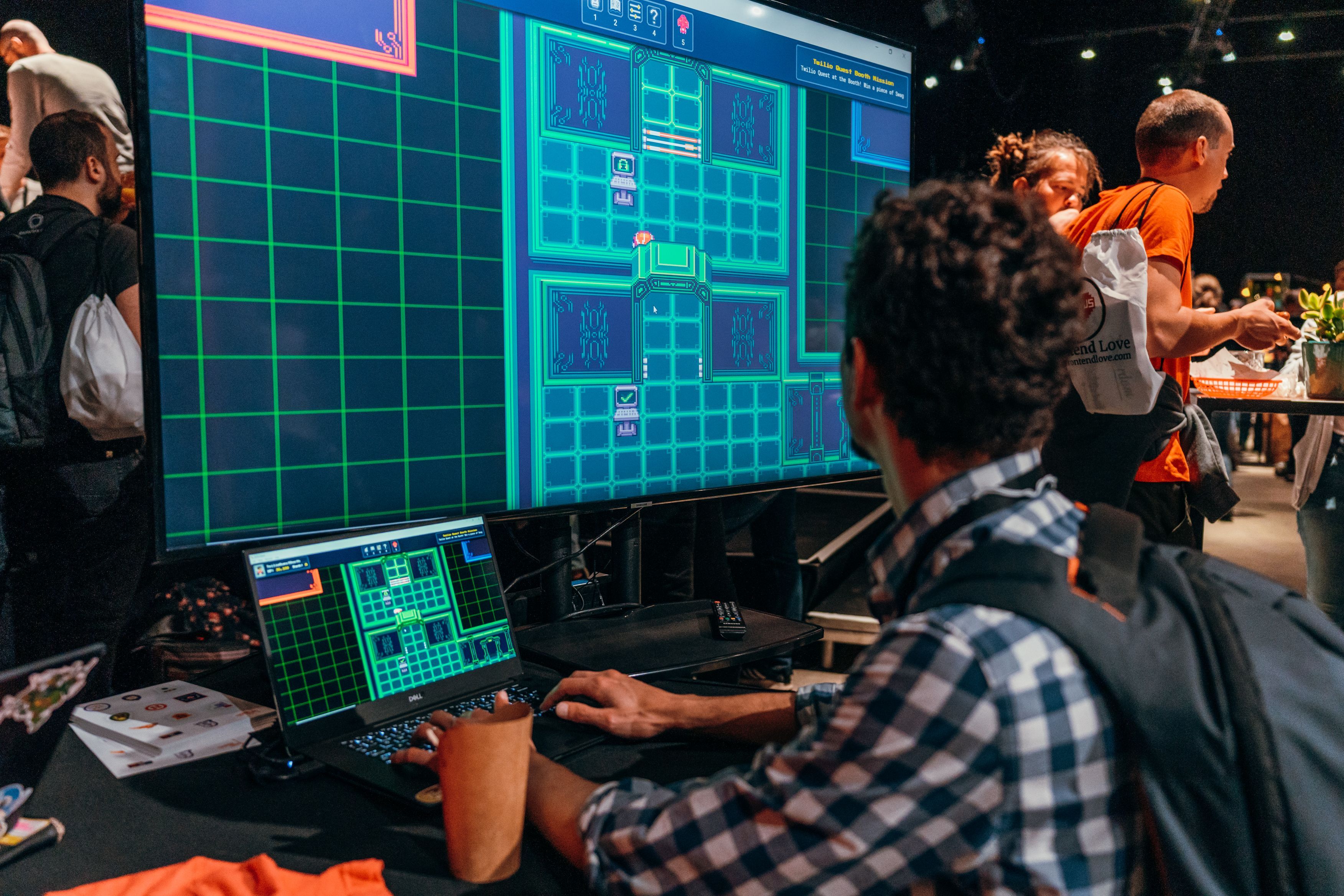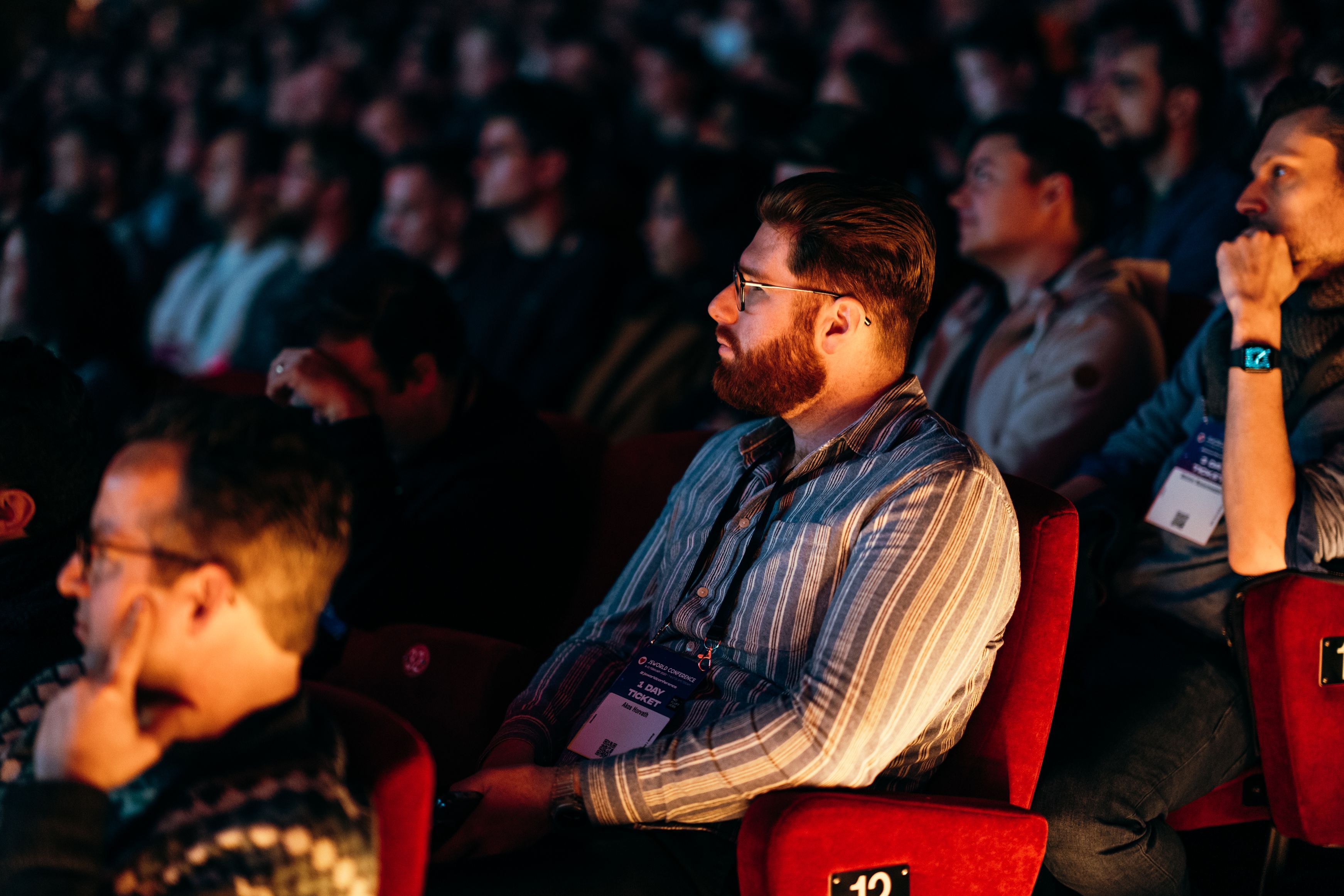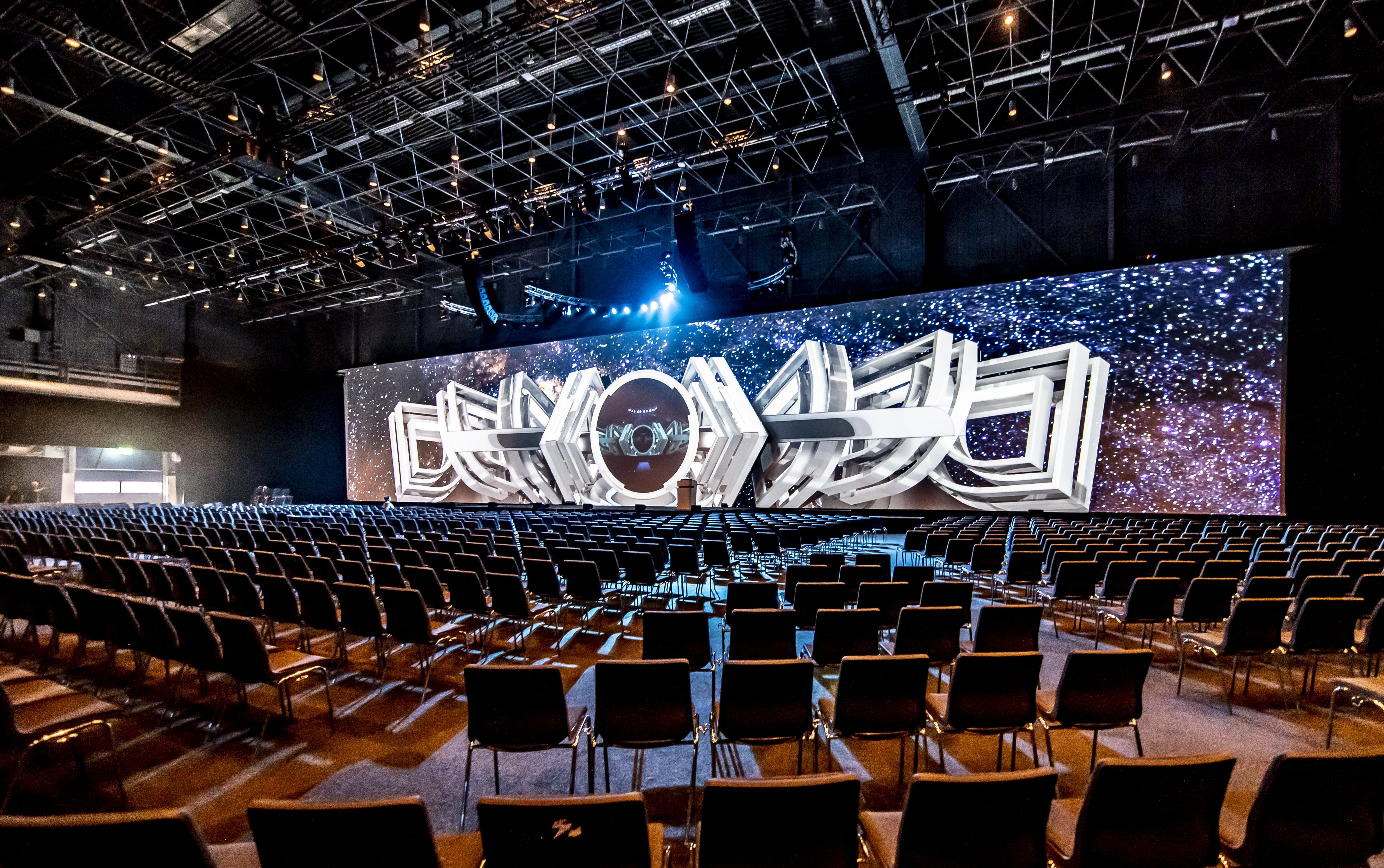 Reach out to
7,500 Developers In Person
Devworld Conference brings you the unique opportunity to reach out directly to 7,500 Developers In Person with an additional 2,500 online viewers. Grab your chance to immediately promote your Product or Hiring Needs among Backend, Frontend and DevOps & Cloud Developers flying in from 71 countries representing 3,500 companies.
Sponsor