DEVWORLD

CONFERENCE
#1 DEVELOPER CONFERENCE

ON THE PLANET
29 Feb & 1 March 2024
RAI Amsterdam
Sponsor
0

Attendees

0

Speakers

0

Countries

0

Tracks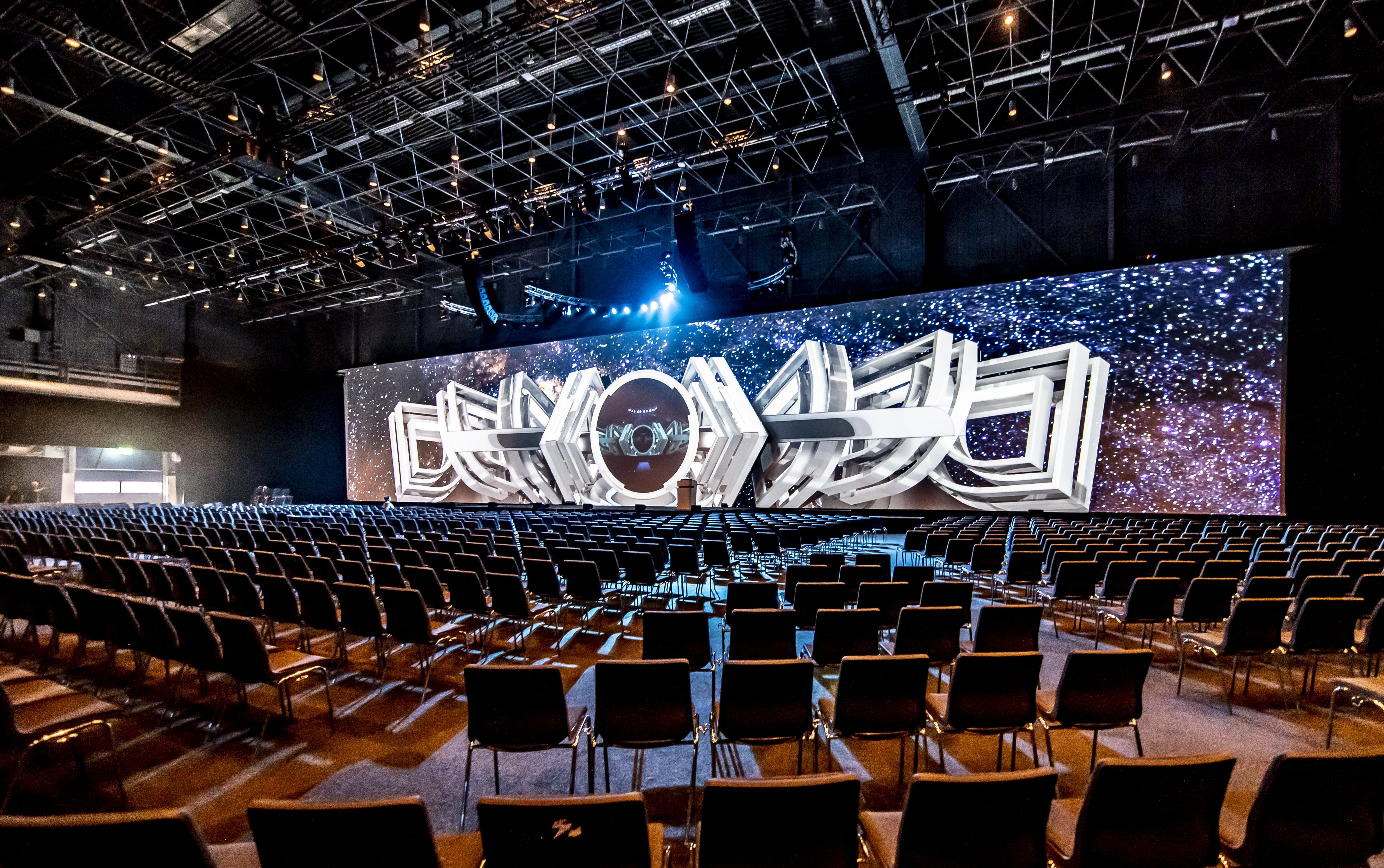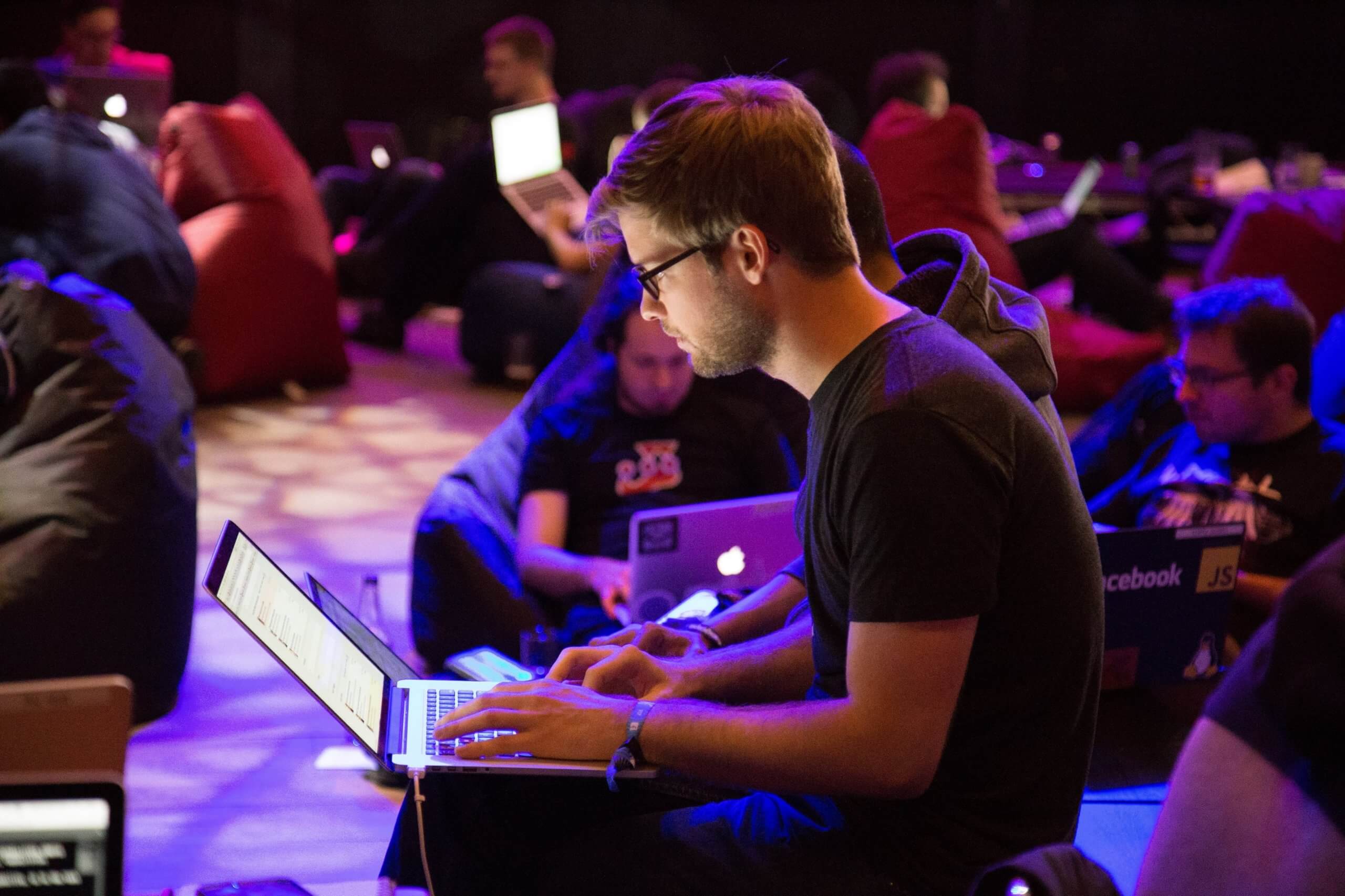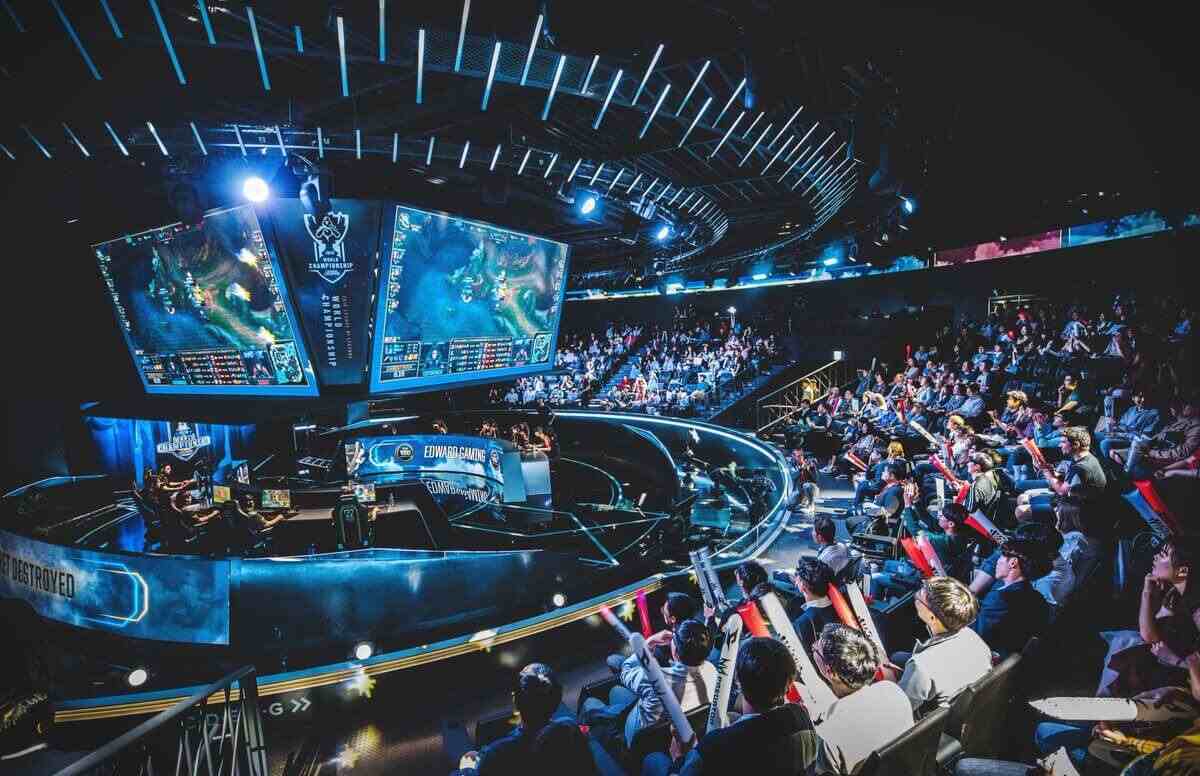 The Disneyland
For Developers
💡 HOTTEST IN TECH: How to 10x your Developer team Productivity with ChatGPT-4 and Github Copilot. ⌨️ Diving into JavaScript, React, TypeScript, Angular, Node.js, PHP, Java, Kotlin, Cyber Security, DevOps, iOS, Android and Blockchain Development! ❣️ Major updates from Google, Next.js, Atlassian, Github, Discord, Miro and Visual Studio. 🎊 UNLIMITED Networking and Team Bonding with Evening Programs, Rooftop Parties throughout Amsterdam, City Tours and 5 in 1 Afterpaty!
Linus Ekenstam

AI gardener and Entrepreneur

Future of AI | Exploring the world of AI Technology and creator of bedtimestory.ai, previous typeform. Writing about AutoGPT, MedGPT, Midjourney and more!

Stacy Cashmore

Tech Explorer DevOps @Omniplan

Devops & Cloud | Building dynamic applications using C#, Azure Functions and Azure Static Web Apps

Kent C. Dodds

Software Engineer and Educator

JavaScript | Kent C. Dodds is a JavaScript engineer, and teacher. He's currently working on EpicWeb.dev and he's the father of four kids.

Jessy The

Starting with Web3

Blockchain | How to start with Block Chain Development? A free intro workshop with Jessy on the beginnings of Blockchain Development.

Rodger Werkhoven

Executive Creative Director @ iO

Future of AI | Contribution of making OpenAI's generative AI safe for Beta and public launch. Rodger is an Amsterdam based creative director, now working for iO, with an innate curiosity regarding ALL things scientific, cultural, artsy and nerdy. Rodger is no now testing DALL-E Experimental for OpenAI. Soon to become DALL-E 3. Rodger advises advertising and design companies on the topic of AI and its impact on the creative industry.

Daniel Gebler

Chief Technology Officer @Picnic

Team & Leadership | Building the world's fastest growing online supermarket that makes grocery shopping simple, fun, and affordable for everyone.

Sven Peters

DevOps Advocate @Atlassian

Team & Leadership | Uncovering the cultural and technical attributes to help development teams work effectively and drive innovation. He has 20 years experience in writing code, leading teams, and sharing his experience with thousands of developers at uncountable conferences in 25+ countries.

Minko Gechev

Angular Core Team @ Google

Frontend | Google created the JavaScript Leading Framework Angular. Minko and his team will be bringing us the latest updates and released within the world of Angular and what there is still to come.

Ian Sleebe

Senior Solution Architect @Zoom

Future of AI | As generative AI has taken over workflows and the world, many people and companies are wondering how to make sure we stay compliant with local legislation, but most importantly: Keep our data safe. During this talk track we will go over data governance, creating a product management flow that will bring a unified messaging for your organization, and finally how does Zoom leverage AI from ideation to product

Lauren Sharman

Vice President @Two Sigma Ventures

Future of AI | Lauren Sharman is Head of Marketing & Platform at Two Sigma Ventures, an early-stage venture capital firm investing in companies applying advancements in data science, AI, and computing to create the future. She oversees the firm's post-investment support, ecosystem partnerships, and marketing, and partners with the fund's 100+ startups on their growth ambitions. Lauren contributes expertise to a number of AI organisations including The University of Oxford AI Network and WomenOfAI.org, and her thought leadership on emerging technologies has been featured in The Wall Street Journal, Bloomberg, Forbes, and more. Lauren holds an MA from The University of Oxford and a BA from New York University, where she graduated summa cum laude.

Cato Bui

Global Chief of Staff @DEPT®

Future of AI | Prepare to Pioneer Cato Bui is a professional with extensive experience in strategy, innovation, and consulting. She is currently the Global Chief of Staff at DEPT®, a pioneering technology and marketing services company that creates end-to-end digital experiences for global brands such as Google, Audi, KFC, Patagonia, Twitch, eBay, and Philips. We help our clients to pioneer by investing in innovation, and by leveraging our proprietary tech, data, and knowledge platforms for all our clients worldwide. We are experts in Technology Strategy & Architecture, Mobile App & Web Development, CX/UX, Commerce Platform, Cloud Engineering, and Artificial Intelligence. In 2022, the company launched WEB3/DEPT® - a global team of over 300 specialists including solidity engineers, ethicists, economists and game designers to build Web3 and the Metaverse.

Tom Geurts

Technical Director @GoSpooky

Future of AI | Excels in immersive tech, augmented reality, and interactive storytelling for industry giants like Verizon, Dior, Nike, and Disney. With over 14 years of experience, Tom's expertise spans motion graphics, gaming, and creative coding. He strives to create memorable mobile AR experiences that captivate both brands and their audiences. Prepare to be enlightened as Tom shares valuable insights and lessons from his extensive background in social AR.

Abdessamad Dari

Managing Director @TechGrounds

Soft Skills | Solving the mismatch in the IT industry. Abdessamad Dari, born in 1992, is the managing director at Techgrounds, an organization focused on making IT education accessible and promoting diversity in the IT industry. Techgrounds offers free IT courses, training participants for various IT roles. Dari is committed to uncovering hidden talent and fostering diversity within his own organization, believing it leads to innovation and success.

Germán Bencci

Chief Executive Officer @CodeYourFuture

Soft Skills | What Engineers and Companies Can Do to Increase Social Impact. Germán is the founder of CodeYourFuture, a community-led organisation changing people's lives by offering accessible training for people of refugee and low-income backgrounds, helping them start thriving software development careers. In the past, Germán worked in open innovation roles and has led artistic productions and fundraising campaigns. He holds degrees in Engineering and Literature.

Cyril Cermak

iOS System Architect @Porsche

Security | As a system architect, Cyril is leading teams to achieve the state of the art mobile engineering. Cyril is passionate about iOS security, modular architecture and reverse engineering of iOS apps about which he does talks and workshops about.

Frédérique Mittelstaedt

Engineering Manager @Reddit

Backend | Real-time stream processing at Reddit. Frédérique Mittelstaedt currently leads the Data Processing & Workflow Foundations team at Reddit. His team builds and maintains Reddit's centralized infrastructure, frameworks and tooling for asynchronous messaging (such as stream processing, batch processing, workflow systems) to empower engineering teams at Reddit to build scalable, decoupled systems and applications. (We're hiring!) Combining his experience as an engineering manager, software engineer and training as a scrum master and product owner and in personal, group and team coaching, Frédérique cares about and works towards creating environments that support great technical quality, effective systems and processes and authentic human relationships. Frédérique lives in London with his partner and his Siberian cat Apollo.

Will Scougal

Global Director Creative Strategy @Snap Inc

Web 3 | Will helped build and lead creatively driven businesses. Will is a global marketer, strategist and creative with a proven track record building high performance teams that simplify and scale new ideas through innovative and effective marketing strategies and creative techniques. Will spent 7 years at Snapchat as Global Director of Creative Strategy. During that time he was responsible for building the augmented reality business in EMEA from the first sponsored AR experience to being one of the largest AR advertising businesses in the world today. Prior to Snapchat he was Head of Brand Strategy at Twitter where he built the team to be the most creatively awarded globally.

Albert-Jan Schot

Chief Technology Officer @Blis Digital

Backend | Developers still rule the world! But with Low-code platforms emerging as a popular tool for accelerating development cycles it makes sense to have a look at what is possible nowadays. In this session, we explore how Fusion development - the combination of low-code and full code development - can help teams balance speed and flexibility to deliver high-quality applications at scale as well as enable the business to adapt to the ever changing requirements of customers.

Thijs de Maa

Senior Software Engineer @bunq

Frontend | How to leverage code generators and AI to optimize developer efficiency, and how writing clean, reusable, and extremely readable code almost negates the need for writing documentation. This reflects bunq's transition into an established international scaleup, able to drive innovation in the financial sector faster and more efficiently than legacy banks.

Igor Sydorenko

Lead Commerce Technical Architect @Adobe

Sharing Adobe's expertise and knowledge and commitment to innovation.

Lyudmyla Baron

Technology Leader @PVH

Future of AI | Explore the unlimited potential of artificial intelligence as the ultimate tool for human augmentation. This session illuminates how AI eases tasks, scales capabilities, and removes obstacles to progress. Examples from diverse fields illustrate AI's profound role in advancing society and technology. In addition to amplifying abilities, AI also augments human flaws. Let's confront the dark side of AI and discuss our role as developers and tech leaders in mitigating these challenges. Every line of code contributes to a future shaped by artificial intelligence. Ultimately as creators of augmenting technology we shoulder the responsibility in ensuring AI not only enhances human abilities but also corrects its flaws. We don't just witness the future—we create it. Don't miss this opportunity to discover how each keystroke is influencing humanity's grand masterpiece—our future. Let's craft it with care, together.Unsupervised AI scan tool -

Shivany Powani

Senior Technical Program Manager @Hello Fresh

Team & Leadership | As a program manager, much of your job consists of supporting and guiding teams to make better decisions. We are not decision makers, we are facilitators to good decision making. Influencing without authority is a key responsibility and it's a demanding one. Here, you will get tips and tricks from my book to be an empathetic and charismatic leader.

Angèle Géraud

Senior Backend Developer @Ticket Swap

Soft Skills | Ever had a project that ran way overtime because the solution you had in your mind didn't turn out to be as feasible as you expected? Ever spent time meticulously planning and estimating, only to be later burned alive by the dragons of unforeseen complexity? Stop thinking about the problem. Get your team in a room and hack something together!

Harish Kandala

Enterprise Engineer @ Meta

Backend | Delving into traditional threads, coroutines, the actor model, and async/await, this talk provides real-world examples and insightful comparisons to highlight the unique strengths and trade-offs of each model. By gaining a better understanding of these models, developers will be equipped to make informed decisions when tackling concurrent programming challenges.

Harijs Deksnis

Director of Software Engineering @ Passionate People

Soft Skills | How have humans historically organized their work, from the structures of military formations and guilds, to the seismic shifts during the industrial revolution, leading up to the present-day realities of a fast-paced, agile-driven, and increasingly remote work environment. As tech leaders our quest is to build high-performing tech teams. Let's try to delve into the wisdom, ideas, and strategies available for leaders who have the opportunity to reimagine their organisations from scratch or revamp existing structures. Let's look at the elements of team design that drive productivity and success in the tech industry today.

Marek Kiszkis

Software Engineer @Netflix

Team & Leadership | It's easy to get lost in the everyday rush. In this talk I will show you how important it is to take a step back and look at the big picture - even where there's no time. I'll also talk about some timeless principles that you can refer to, so that you know if you're doing things right. All this will be based on real life stories at Netflix Engineering

Julia Flament-Wallin

Engineering Manager @TomTom

Future of AI | How TomTom leverages AI to build great maps at massive scale

Jatin Ramanathan

Technical Lead @ Google Wiz Framework

Frontend | Wiz which runs most of Google's consumer web apps. Wiz handles the controllers/models/views, and Photos leverages Closure for the templates, and JsAction for the event delegation.

Houssein Djirdeh

Senior Software Engineer @ Google

Frontend | Chrome Aurora Core Team Member and Senior Software Engineer at Google starting of in 2018 as a Developer Advocate.

Deepu K Sasidharan

Java Champion, JHipster co-lead and Developer Advocate @ Okta

Backend | A service-mesh makes building microservices easier. Istio moves the responsibility of service discovery, load balancing, circuit breaking, monitoring, etc from the application to the platform(Kubernetes) thus letting the developers focus on the business code. But setting it up could be a daunting task for beginners and pros alike, this is where JHipster steps in and makes everything a cakewalk. As a bonus learn how Istio works in the process. JHipster is a widely-used OSS application development platform for creating web applications and microservices in minutes. You will learn how to create a production-grade java microservice architecture with Spring Boot, Istio, Docker, Kubernetes & JHipster and deploy it to cloud under 30 minutes.

Aashima Ahuja

Engineer at Meta | React 18

Frontend | Engineer at Meta talking about React & Next. Frontend Content Creator based in The Netherlands.

Emanuele Mercanti

Machine Learning Engineer @Reddit

Future of AI | In an era where privacy is increasingly paramount, it is crucial that the advertising industry adapt to the evolving needs and expectations of users. This talk explores how Reddit is leveraging Natural Language Processing and Machine Learning to create user-centric and privacy-conscious advertising models. We will delve into how different techniques are employed to generate robust and meaningful signals for ad targeting. With these signals, drawn from the vast ocean of user-generated content on Reddit, we are able to interpret and understand the nuances of user interactions and discussions. Yet, unlike conventional methods, our approach does not involve explicit personal data collection, thus ensuring respect for user privacy.

David Vlijmincx

Senior Software Developer @Team Rockstars IT

Backend | Java 21 releases one of the most anticipated features, virtual threads, and previews structured concurrency. It rethinks the way multithreading works in Java. It was born out of the idea that reactive Java is too complicated and blocking threads has to be cheap. Resulting in the new virtual threads that we run thousands of! The aim of virtual threads and structured concurrency is to have high-throughput lightweight threads and new programming models on the Java platform. In this talk, I will demonstrate virtual threads and how to create and manage them using structured concurrency. Furthermore, I'll provide some practical advice to avoid pitfalls when you start using virtual threads in your application.

Adrian Precub

Staff Engineer @TomTom

DevOps & Cloud | We will start by examining the server setup and providing an overview of the Azure Kubernetes Cluster that we have implemented on the TomTom side. Next, we will briefly explain the client setup and how TomTom services are utilized. After that, we will delve into TCP packet captures, demonstrating how firewalls can affect the delivery of your initial HTTP request to its intended destination. Please note that this presentation will involve technical details, including scripts and screenshots of tcpdump.

Tamal Dutta

Product Manager @Mollie

Security | Online fraud is growing at a rate that is faster than most online businesses. The modes of fraud keep evolving faster than companies can catch and this makes building solutions extremely difficult but even more interesting. In the session, we try to understand the growth of online fraud, why companies think this is the next big business problem to solve, and why behind all the analytical focus to predict fraud, this actually remains primarily a Product & Engineering problem

Samantha Greatorex

Technical Architect @Zoom

Backend | Zooming in on an End-to-End Video Solution: Using Zoom's Video SDK

Shai Reznik

DevRel @ Qwik Framework & CEO @HiRez.io

Frontend | The instant web revolution has begun! "wow... that's a big statement Shai!" I know, but this statement is based on a research and thorough analysis of the past 26 years of web development, the recurring patterns that affected the transition between web technologies and the current trends and direction things are going towards. All signs show that we're at the beginning of a new generation of web frameworks.. and the first framework of this new generation is Qwik, which has reached v1.0 "Why should we care about it?" Qwik allows JavaScript developers to write any size app and have it load instantly, with no extra effort. It completely eliminates the need to manually optimize your app for performance, and that pays dividends especially as your app grows. Businesses gain better SEO ranking, conversions and User experience while developers can focus on building features instead of chasing after performance issues. Basically, Qwik introduces the same revolution that video streaming brought to the world. So if we don't want to become the next ""Blockbuster"" in the Netflix story, we need to understand the next evolution in web development and how to adapt to it. In this talk, we'll cover the past, present and future of web development, but more importantly, we'll get an awesome introduction to this new and innovative framework and the cool & new technology behind it.

Önder Ceylan

Technical Lead @IKIGAI Ventures

DevOps & Cloud | Are you ready to challenge the status quo and explore the intricacies of browser automation? Join us as we dive into the powerful world of Puppeteer and Playwright to demonstrate how these tools can revolutionize your development and testing workflows. We'll scrutinize the traditional use cases of browser automation and venture beyond the usual scraping content or automated form submission. This fast-paced, highly interactive talk casts a critical eye on de-facto solutions while uncovering hidden treasures from classical practices. We'll showcase real-life examples demonstrating the power of applicable browser instrumentation and automation, putting the spotlight on out-of-the-box approaches and creative techniques. You'll get insights into harnessing the strengths of Chromium DevTools Protocol, Protocol Monitor, and cloud functions (FaaS) to reimagine the limits of what's possible with browser automation. Designed for software and QA engineers in search of novel ideas and fresh challenges, our talk will focus on JavaScript-based solutions. Expect to leave with valuable tips and tricks, a thorough understanding of developer tools such as Puppeteer and Playwright, and renewed inspiration for tackling the next big project.

Alexey Soshin

Senior Solutions Architect @AWS

Backend | In this presentation, we will explore the emergence of new architectural patterns like API Gateway and Backend For Frontend in the era of microservices. We will delve into the specific challenges these patterns address, which were not prevalent in monolithic architectures. Additionally, we will examine the convenient solutions offered by cloud providers like AWS and explore how leveraging the Kotlin programming language can enhance the advantages of these patterns.

Henk Boelman

Senior Cloud Advocate @Microsoft

Future of AI | Artificial intelligence is rapidly changing the world we live in, and Microsoft is at the forefront of this exciting revolution. Join us for a session where we'll explore the latest innovation from Microsoft and GitHub on AI. Let's explore the latest technologies, including Azure OpenAI, Neural voice, and GitHub Co-pilot. With Co-pilot, an AI-powered coding assistant that suggests code snippets based on project context, developers can boost productivity. We'll also discuss the importance of developing AI in a way that benefits society as a whole. Don't miss this opportunity to learn and discover how you can leverage AI to drive innovation in your own organization.

Michiel Hamers

Solution Lead Microsoft Azure Cloud @Ordina

DevOps & Cloud | Azure App Service has been available for some time, yet developers and cloud engineers often find themselves puzzled by its performance intricacies. Join us on an in-depth exploration of Azure App Service, where we'll delve into topics such as scaling, performance, and pricing. Through the lens of performance engineering, we'll demonstrate how to determine the ideal sizing and auto-scale settings to enhance your environment. Let's collaboratively uncover the boundaries within Azure App Service and share our best practices for maximizing its potential!

Daniel Laskewitz

Senior Cloud Advocate @Microsoft

DevOps & Cloud | Join me for a session on the Microsoft Power Platform, a dynamic low-code platform that provides an ideal space for developers like you. With the Power Platform, business users gain the ability to create their own apps, workflows, chatbots, and websites effortlessly by leveraging intuitive low-code editors. One vital component within this platform is the connector, acting as a convenient wrapper around APIs. Connectors empower business users to seamlessly communicate with APIs, eliminating the need to grapple with complex concepts such as HTTP requests and responses. During this session, we will dive into the world of custom connectors. Discover how you can develop and deploy your very own connector, enabling millions of business users to leverage your creation and build their unique solutions. Step beyond building for your individual use cases and become a catalyst for innovation across a vast network of empowered business users. Join me in this session as we explore the immense potential of custom connectors in the Microsoft Power Platform and embark on a journey to revolutionize the way businesses create applications, workflows, chatbots, and websites.

Mitch

Curriculum consultant @CodeYourFuture

Frontend | This interactive workshop provides a unique and enjoyable entry point for individuals interested in exploring the world of programming through the lens of exploration and "play". Delving into a collection of challenges, puzzles, and board games, attendees will explore, learn and collaborate together - whilst having fun at the same time! At the same time, all our activities are offline, so no computers are required for participation.

Lee Boonstra

Software Engineer & Advocate for the Office of the CTO @Google

Future of AI | Discover Generative AI and Large Language Models! Join Lee Boonstra, as she provides a beginner's guide to these powerful technologies. Learn how they work, their diverse applications in text generation, translation, and more. Delve into the potential risks and benefits, and explore how we can ensure responsible use. Don't miss this insightful talk on the introduction, workings, use cases, risks, benefits, and future of Generative AI and Large Language Models.

Femke Buijs

PHP Developer @Mollie

Backend |

Bakhtar Sobat

Android chapter lead @ABN AMRO

Frontend | Enhance and improve user experience with BFF. An online modern user-facing application consists of two components; a client-side and a server-side, known as Backend For Frontend (BFF).

Sally McGrath

Director of Education @CodeYourFuture

Backend | This talk is about how Code Your Future, a volunteer-led free code school for refugees and other people living in poverty, developed an innovative immersive engineering programme to prepare trainees to excel in the most demanding roles. We will tell you how we built a volunteer team of FAANG engineers and challenged them to develop a totally free, open-source systems-engineering programme. We will tell you how we nurtured and developed our talented novices -- one wrote her first line of code applying for CYF - into confident, accomplished professionals. And we'll tell you how you can do this too. Yes, we really did this and yes it really worked. Join us for round two; signups will open in November 2023.

Mariana Vázquez

Head of Community Building and Outreach @CodeYourFuture

Soft Skills | A workshop that covers how to work effectively with people from different cultural backgrounds, including how to recognize and respect cultural differences and avoid unintentional offence

Albert Brand

Solution Architect @Xebia

DevOps & Cloud | Domain driven design is becoming the de facto choice for many developers on how to structure their applications. However, 20 years since the inception of DDD, the world has changed and cloud is everywhere. Does it still make sense to use DDD patterns in a cloud native world? In this talk I will go over all the building blocks of a DDD architecture and how they map on Google Cloud. You will get a pretty good idea on how to tackle complexity in a modern cloud environment.

Laura Begieneman

Solution Engineers Manager Europe @Atlassian

DevOps & Cloud | How we in Atlassian are currently undergoing a lot of customer migrations from on-premises to the cloud. This complex undertaking requires careful planning, expertise, and coordination. However, the benefits of cloud migration, including increased agility, cost savings, and improved scalability and security, make it a compelling choice for many organizations seeking to modernize their infrastructure and embrace the advantages of cloud computing.

Talita Gregory

Software Engineer II @Spotify

Frontend | Backstage is known for helping developers focus on what truly matters — creating remarkable features, maintaining services, and expanding knowledge. But how can we take it to the next level? In this talk, we're shifting gears and diving into the realm of Backstage plugins. Join us as we explore how the Lighthouse squad from Spotify leverages Backstage to communicate different performance and quality insights throughout their organization. More importantly, discover how YOU can leverage the magic of Backstage plugins to tap into the rhythm of collaboration, harmonize your communication channels, and rock the stage like never before.

Twan Koot

Lead performance engineer & Codesmith @Ordina

DevOps & Cloud | Azure App Service has been available for some time, yet developers and cloud engineers often find themselves puzzled by its performance intricacies. Join us on an in-depth exploration of Azure App Service, where we'll delve into topics such as scaling, performance, and pricing. Through the lens of performance engineering, we'll demonstrate how to determine the ideal sizing and auto-scale settings to enhance your environment. Let's collaboratively uncover the boundaries within Azure App Service and share our best practices for maximizing its potential!

Sandor Voordes

Head of Engineering @DEPT®

Future of AI | Prepare to Pioneer Sandor Voordes is the Head of Engineering at DEPT®, leading a technology and platform agnostic team of over 100 engineers. With a strong focus on delivering comprehensive solutions, Sandor's team integrates content, commerce, and experience seamlessly with the business systems of clients. Working with global brands such as Ahold Delhaize, Smart, Samsung, Eneco, and Inter Milan, Sandor leverages cloud, integrations, and data to build a 360 composable tech solution. Their dedication to driving quality ensures that businesses can thrive in the digital landscape with a holistic and cutting-edge approach to their digital transformation journey.

Ken Wheeler

Software Engineer @ Citadel Securities

Creator of the Slick Carousel and Webpack Dashboard, and a co-host of @TheUndefinedIO. Over a decade of experience in creating web applications for large clients.

Rachel Nabors

Software Developer

An author, speaker, teacher, and former React core member.

Scott Stroz

MySQL Developer Advocate @ Oracle

Backend | MySQL Document Store offers developers the best features of NoSQL and traditional SQL-based databases. In this session, we will discuss how we can use Node.js to access a MySQL Document Store, create/remove collections, create/update/remove documents, retrieve, filter, & sort document lists, and leverage raw SQL to retrieve aggregate data for reporting purposes.

Sharon Klaver

Founder & Managing Director @Builders

Team & Leadership | Given the rapid pace of market change, startups also require to keep reimagine their go-to-market strategy, especially in the era of product-led growth. If all your competitors are doing ad campaigns and hard sales, learn how you can create the most optimised marketing strategy to stand out.

Munzur Rahman

Lead Security Engineer @KPN

Security | Software developers are the core of everything we do in this hyper connected digital universe. "Empowering Developers through Threat Modeling Excellence" emphasizes involving developers, providing knowledge/tools, and integrating threat modeling into the software development lifecycle for secure software design. It covers strategies, best practices, benefits, real-world case studies, and fostering a security culture.

Shruti Thukral

DevOps Engineer @ING

Security | In an era of evolving cyber threats and sophisticated attacks, traditional security models are no longer sufficient to protect our digital assets. Enter Zero Trust Architecture—a paradigm shift that challenges the long-standing assumption of trust within networks. Join us as we uncover the key considerations and strategies for deploying Zero Trust, emphasizing continuous verification, strict access controls, and proactive threat detection.

Raluca Ionescu

Multi Solution Architect @adobe

DevOps & Cloud | Learn about fit for purpose solutions at scale in Adobe Experience Cloud and integration patterns. No matter if you buy off the shelves or build your own custom solution, you need to assess and address the impact of information latency to your business agility, goals and to your customer experiences.

Krista Den Uijl

Chief Technology Officer @Knab

Team & Leadership| Krista is a highly skilled CTO at online bank Knab. With her passion for transformation and broad experience in the financial sector, she has delivered impressive achievements in digitalization in recent years. As an expert at the intersection of business and IT, Krista has utilized her skills and drive to help Knab evolve in a constantly changing digital landscape. Krista's talent for connecting and inspiring her team to collaborate has helped Knab achieve better results for their customers. With her team, she is developing the IT platform for the future, which is key for Knab to be the digital but human bank that makes our entrepreneurs feel at ease with their finances, every day.
Like to

Share your Story?
DEVWorld aims to bridge the gap between trends, "fancy buzzwords" and every day topics that need to be covered
Submit your Call For Papers right now and join Industry Leaders on Stage
Call for Papers
Masterclasses

Included in your ticket 2 hour Masterclasses on topics like reverse engineering and a runtime manipulation of an iOS application, Blockchain, Playfull Programming and more!

Team Bonding & Networking

Make Professional Connections for Life whilst bonding with your whole engineering Team at our Daily Networking Areas, Mixers and Meetups throughout Amsterdam.

Best Tech Expo in the World

23,000 sqm of Exhibition with the Latest Gadgets in Tech. A disneyland for Developers with Dota & CS Tournaments, Coding Challenges, 3D Printing, Arcade, iOT, Formule 1 Racing and more!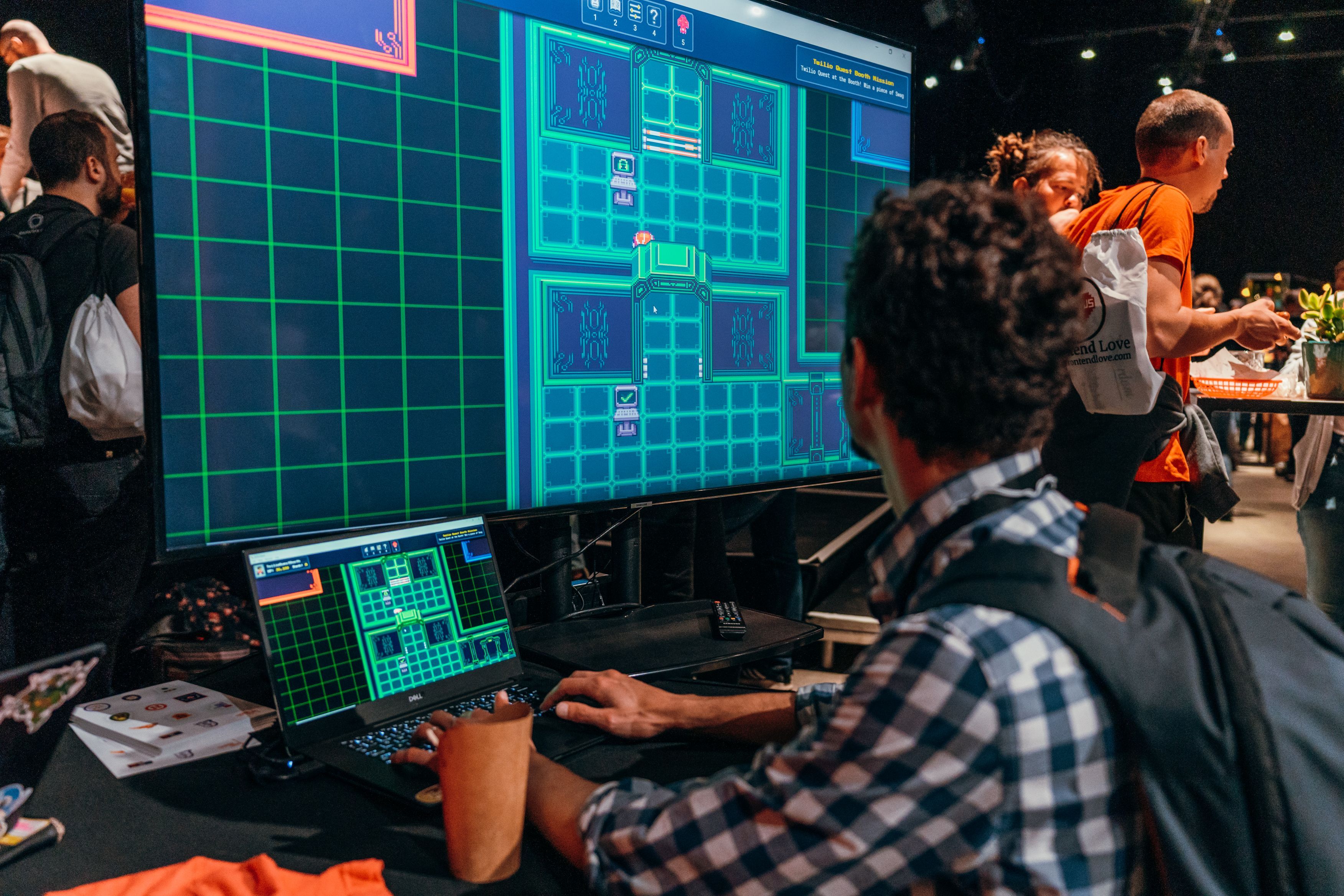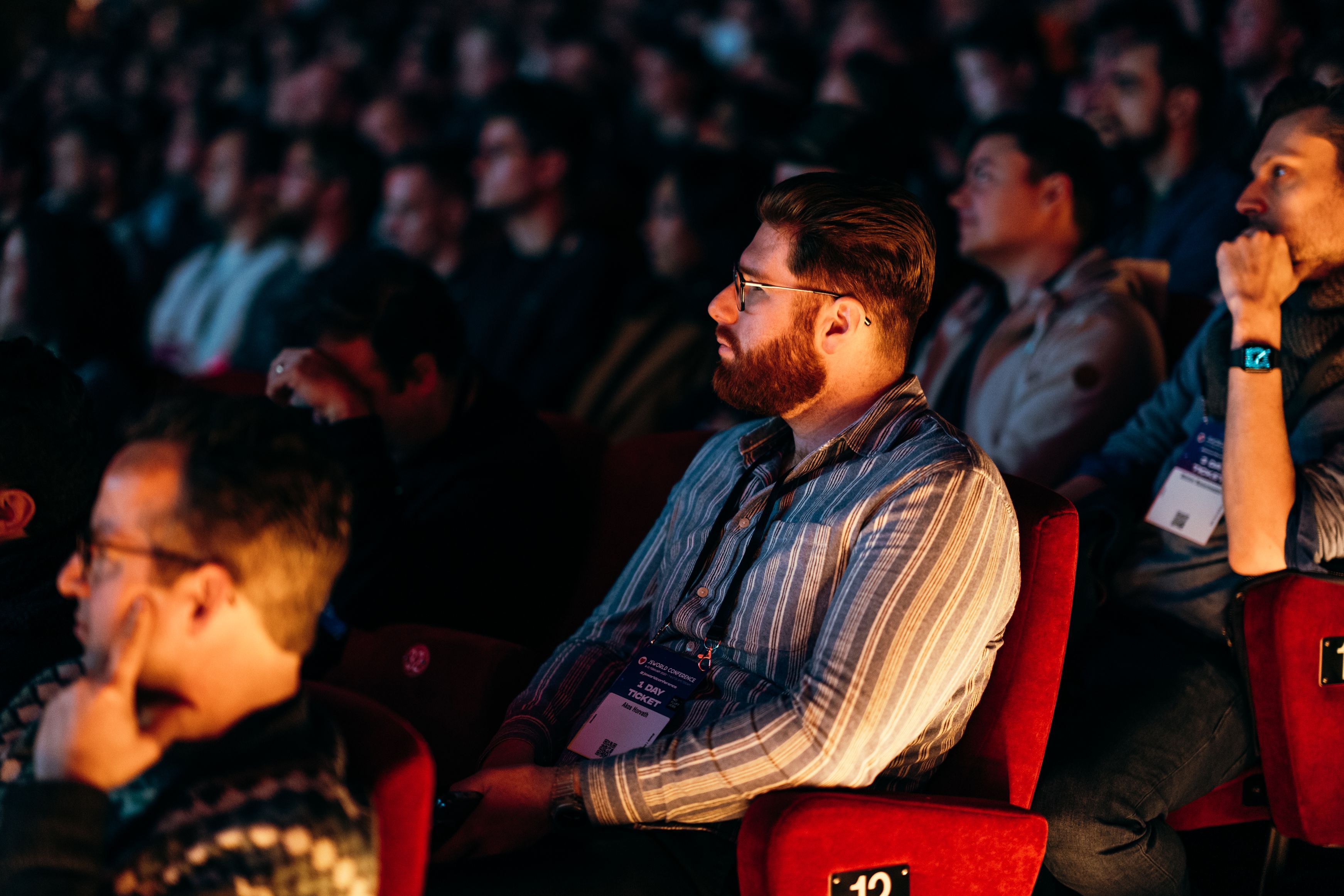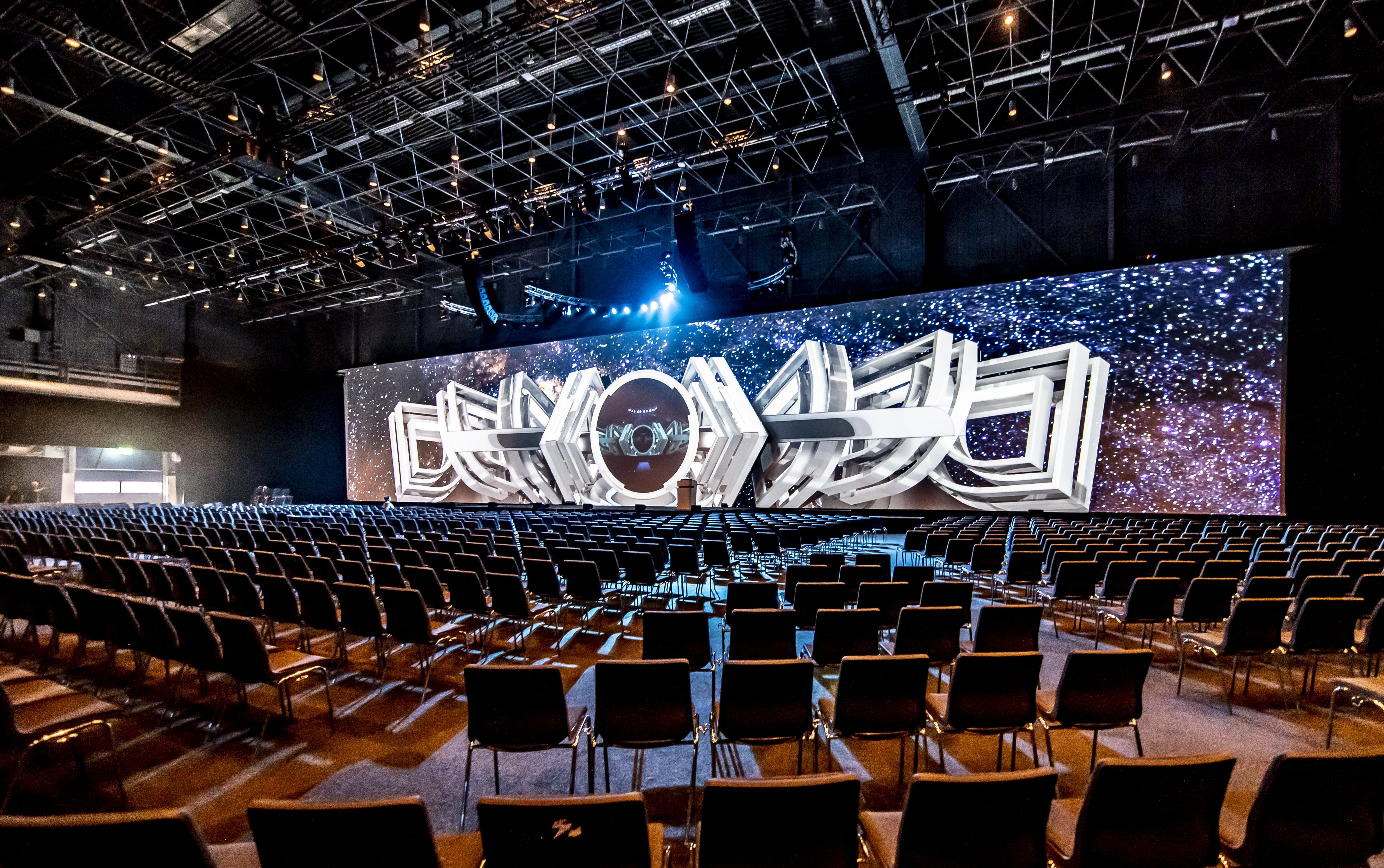 Reach out to
7,500 Developers In Person
Devworld Conference brings you the unique opportunity to reach out directly to 7,500 Developers In Person with an additional 2,500 online viewers. Grab your chance to immediately promote your Product or Hiring Needs among Backend, Frontend and DevOps & Cloud Developers flying in from 71 countries representing 3,500 companies.
Sponsor